Keesler Federal Credit Union 2020 Annual Meeting
Because your health and safety are important to us, the 2020 Keesler Federal Annual Membership Meeting will be held online this year using Microsoft Teams, an online video conferencing platform.
A limited number of members will be physically present at the meeting. The first six members who registered and indicated on the registration form that they would like to physically attend the annual meeting, will attend the meeting. Those members selected were called with details about the meeting location. We ask that you do not call inquiring if you were selected.
Please note that the logo items normally issued upon entrance at the annual meeting will not be distributed this year.
Door Prizes for Attendance
During this virtual meeting, we will draw 7 names to win either a Samsung Galaxy S6 tablet or a 7th Generation Apple iPad.**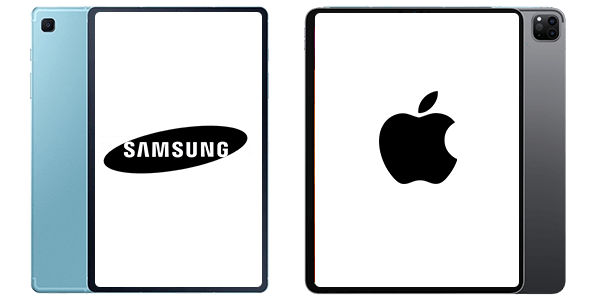 **Keesler Federal employees and volunteers are not eligible to win an annual meeting prize.
Registration is now CLOSED.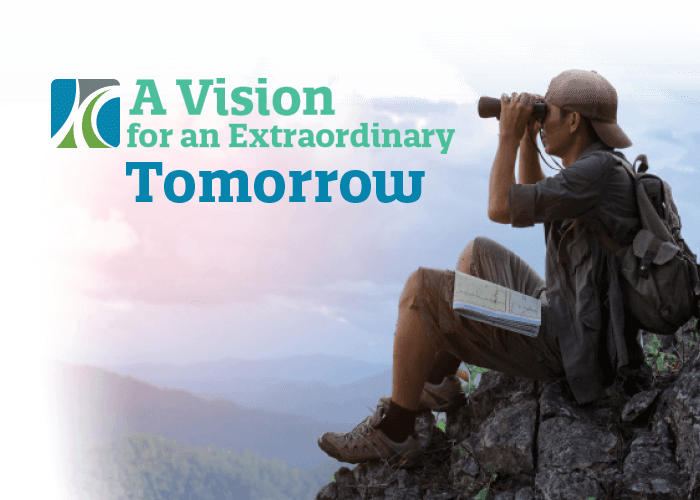 Annual Meeting Agenda and Viewing Instructions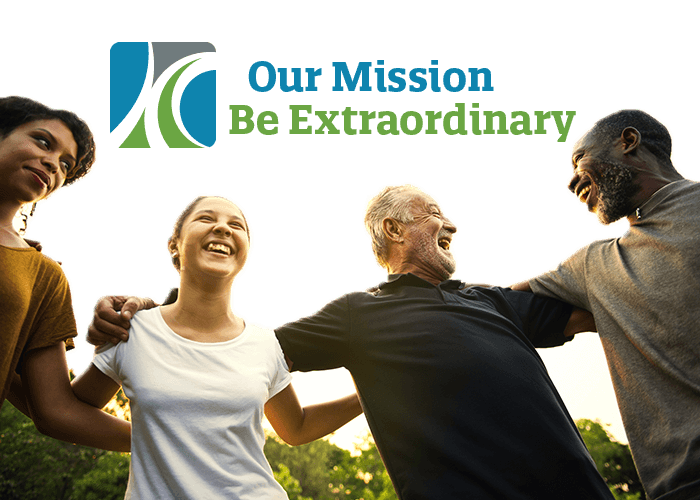 Important Annual Meeting Documents
2019 Annual Report Supervisory Committee Report Treasurer's Report Election NoticeFAQ
2020 Online Meeting Agenda
Meeting called to order
Introduction of Board members
Ascertainment of quorum
Minutes of last meeting
Report of Board of Directors
Report of Supervisory Committee
Report of Treasurer
Unfinished business
New business
Election of Board members
Awarding of prizes
Adjournment
Instructions for Joining the Annual Meeting
1. Using a computer, tablet or smartphone device that is connected to the internet, click on this link a few minutes before the meeting starts at 6pm CDT on October 15.
2. When this screen comes up, click on the white button that says, "Watch on the web instead".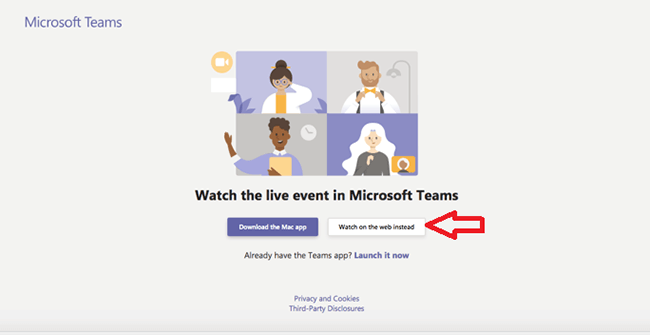 3. Click on "Join Anonymously" which is located just below the purple "Sign in" button. Do not click the "Sign in" button.
If you need assistance with viewing the meeting or have questions, please call 1-888-KEESLER (533-7537).
Other things you'll want to know:
Unlike other virtual meetings you may have attended, comments from the audience will not be available during this meeting. All voting and comments from participants took place before the meeting, as mentioned in the Frequently Asked Questions
Please log on to the meeting a little early to make sure your volume is turned on
You will be automatically muted, so none of the others viewing the meeting can hear you
If you have a Microsoft account that you've used on this device, you may be prompted for Microsoft log-in. This will come up after the first screen. After you enter your Microsoft credentials, you will be taken to the last screen
Keesler Federal employees and volunteers are not eligible to win an annual meeting prize.
2020 Virtual Annual Meeting FAQs
In order to protect the health of our members, staff and volunteers, Keesler Federal will host its 72nd Annual Membership Meeting online. This will be done by creating a virtual meeting space in Microsoft Teams. The meeting will take place at 6:00 pm (CDT) on Thursday, October 15.
Microsoft Teams is a video communication platform that allows participants the ability to view presentations without being physically in the room.
There are six places during the meeting where a vote from the membership is requested. The documents you will be voting on are included in the registration form. As you complete the annual meeting registration form, you will be prompted to review these documents before answering "aye" (yes) or "nay" (no). These are the votes that will be counted during the online annual meeting.
No, you will not need to register to view the annual meeting, as we will provide a website link on the Keesler Federal website so that members may view the meeting from any computer, tablet or mobile device. To attend the meeting without registration, click this link.
After you register and your member information is verified, you'll receive a registration confirmation email with additional information, including instructions on joining the meeting using a PC, Mac, iPad, iPhone, or Android device. The email will not come to you immediately, but depending on when you register, you will receive at least one email with meeting instructions before the meeting day on October 15.
No, you do not need to be present or watching the live meeting to win. We will mail the prizes to the winning members soon after the live annual meeting.
No, this year we will not be able to give members the annual meeting logo items.
We will have a small number of members present at the meeting who will be there to assist with the voting. The first primary six members who register and indicate on the registration form that they would like to physically attend the annual meeting, will be in present at the meeting. Because of the pandemic, we strictly limit the number of people at the annual meeting. Those members selected will receive a phone call with details about the meeting location.
All member comments to be addressed as annual meeting new business should be emailed to [email protected] with the subject line: Annual Meeting Comments. These must be emailed no later than Tuesday, October 6 at 11:59pm (CDT) and include the member's first and last name with address listed on your Keesler Federal account. It is important that you not provide personal information in this email, such as your account number or Social Security number. If time allows, we may be able to respond to some of the comments before the end of the live meeting; however, responses to all comments emailed by the October 6 deadline will be posted on annual meeting web page at KFCU.org the day after the live meeting.
Downloading Microsoft Teams is not necessary.
After clicking the meeting link provided:
You will see a screen that says "Watch the Live event in Microsoft Teams"
Click on the white box that says, "Watch on the Web Instead"
If you have a Microsoft account that you've accessed on the device you're using, you may be prompted to provide that Microsoft username and password. If this happens, enter that here.
If this does not happen, the next screen will say, "Welcome to the live event!"
Click on "Or join anonymously" under the "Sign in" button. Do not click on "Sign in"
Then, you're in! It may work slightly differently if you have used Microsoft Teams in the past, but the meeting link provided will still work
Step-by-step instructions, with illustration, will be provided in your instructional email after registration. These instructions are also available on this web page.
The meeting will only be accessible online using the link provided on a PC, Mac, tablet or smartphone.
Yes, the meeting will be recorded and available for viewing on the annual meeting webpage at KFCU.org sometime the day after the meeting is live.
Try and join us virtually at least 5 minutes early to make sure your volume and internet are clear. Click here for link to the meeting.
For technical support regarding Microsoft teams, there is a help area to the right of your screen you can click for Microsoft help information. The Member Contact Center (1-888-533-7537) will be open late on October 15 to answer annual meeting questions. The Contact Center will not be able to help with software problems.