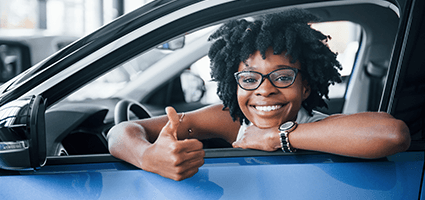 New Auto Loan Rates*
APR as low as1

Term

Monthly payment per $1000

2.19%

Up to 24 mo.

Monthly payment per $1000

$42.66

2.29%

Up to 36 mo.

Monthly payment per $1000

$28.80

2.49%

Up to 48 mo.

Monthly payment per $1000

$21.94

2.64%

Up to 60 mo.

Monthly payment per $1000

$17.83

3.09%

Up to 72 mo.

Monthly payment per $1000

$15.26
*Current and previous 2 years' models.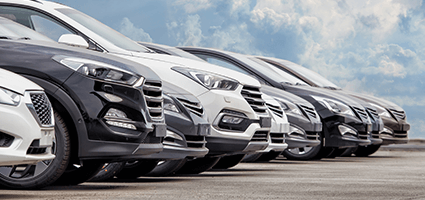 Used Auto Loan Rates*
APR as low as1

Term

Monthly payment per $1000

2.79%

Up to 24 mo.

Monthly payment per $1000

$42.94

2.79%

Up to 36 mo.

Monthly payment per $1000

$29.03

3.19%

Up to 48 mo.

Monthly payment per $1000

$22.25

3.44%

Up to 60 mo.

Monthly payment per $1000

$18.19

3.79%

Up to 72 mo.

Monthly payment per $1000

$15.58
*Models between 3 – 6 years old.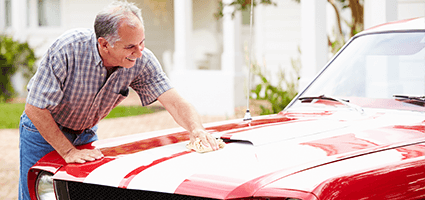 Classic Auto Rates*
APR as low as 1

Term

Monthly payment per $1000

3.79%

Up to 24 mo.

Monthly payment per $1000

$43.40

3.79%

Up to 36 mo.

Monthly payment per $1000

$29.49

4.05%

Up to 48 mo.

Monthly payment per $1000

$22.64

4.05%

Up to 60 mo.

Monthly payment per $1000

$18.47

4.05%

Up to 72 mo.

Monthly payment per $1000

$15.70
*Models 25 years or older.
1Actual rates and terms vary based on credit history, loan amount and collateral.
APR is annual percentage rate.
Our quick and easy application process usually takes 10 minutes or less to complete
Ready to buy the vehicle of your dreams or get pre-approved before you start shopping? Here's how the loan process works: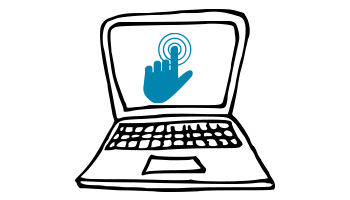 Complete the Application Process
Upon submittal, you are notified instantly if the loan is approved, denied or referred for additional review.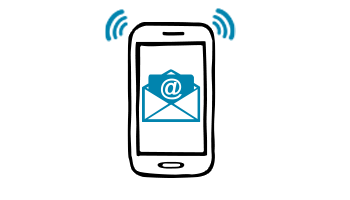 Check Your Loan's Status
You can monitor your loan's progress and send us necessary documents thru our loan status portal.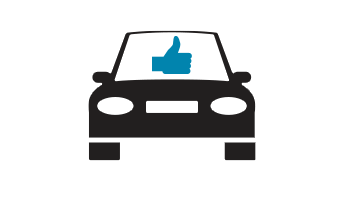 Close the Loan - Get the Car
Upon receipt of all the required documents, the loan is typically funded within 24 business hours.
Protect yourself and your purchase
Get peace of mind with valuable protection coverage options for your financial security. Take advantage of these valuable protections by asking your loan officer for details or you can request more information here.


Mechanical Breakdown Coverage (Extended Warranty)
Expensive repair bills can leave you financially stranded unless you have an extended service plan. Protect your investment with Mechanical Breakdown Protection.
Protection benefits include:
$0.00 deductible on covered parts or labor
Emergency Roadside Service (24 Hour/7 days a week), U.S. and Canada
Free 30-day cancellation for any reason within the first 30 days for a full refund


Protect your vehicle investment, not just its value
In most cases, your vehicle is worth a lot less the second you drive it off the lot. Guaranteed Asset Protection Advantage (GAP) coverage can help you fill in that gap. GAP is a voluntary, non-insurance product designed to waive the remaining loan balance not covered by your primary insurance carrier settlement in the event of a total loss or unrecovered theft.


Protect yourself in the event of sickness or injury
Credit Life and Disability insurance may make your loan payments when you can't and can provide peace of mind during a difficult time. Protecting yourself against unexpected life events and disability could help protect more than your finances. In the event you are sick or injured and unable to work for 31 days or more, this coverage would continue to make the loan payments until you are able to go back to work or until the loan is paid off, whichever comes first.


Peace of mind for your family
In the event you were to pass away, your auto loan would be paid off in full with Keesler Federal Credit Union and a clear title would be issued, leaving no debt to your family.
Coverage is designed to fit your needs, and you decide which payments you want to protect and the monthly premium may be added to your loan. Coverage is designed to fit your lifestyle, it is totally voluntary, it won't affect your loan approval and it's simple to apply. You can sign up for credit insurance at your loan closing or anytime you like.

Learn More About Our Protection Plans
Want specific information about our protection plans? Complete the form below and we'll be right in touch with more information.
Auto Loan Calculators
Calculate the terms and payments that best fit your budget.
Other Vehicle Loan FAQs
No, payments may only be made using debit cards or accounts you have with another financial institution.
Please recall that as part of your loan obligation you are required to maintain physical damage/Comp & Collision insurance for the full term of your loan.
If you have insurance, you will need your insurance declarations page and the notice from Keesler. Then, please fill out this Vehicle Insurance Verification Form. We will contact your insurance agent to verify that the data on the form is correct.
If you do not have insurance, please contact an insurance agency or company of your choice and purchase full coverage, including comprehensive and collision, and list Keesler Federal Credit Union as the lien holder.
See all Loan FAQs
Active Duty Discount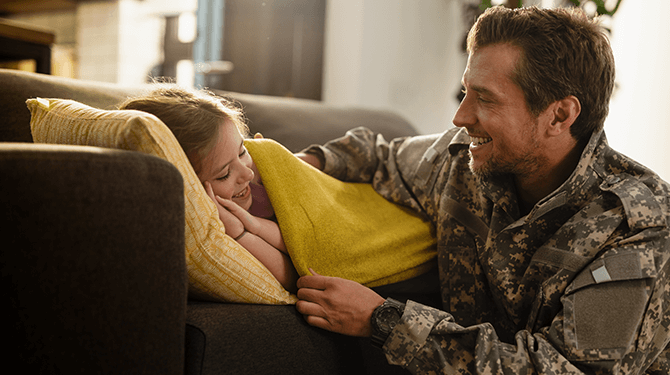 Active duty comes with a great deal of sacrifice
Because those who serve our country always go above and beyond, we think you deserve something extra in return. The Active Duty Discount program qualifies you for an exclusive .25% discount on vehicle loans.
Apply for a Vehicle Loan or Pre-Approval
Apply by Phone: 1-888-533-7537
Call Us