Introducing Enhanced Credit Card Mobile Alerts – Coming March 15

Giving you more options to customize your transaction alerts:
Set real-time transaction authorization alerts
Tailor alerts by controlling transaction types that are allowed on the card (in-store, eCommerce, mail or phone order, etc.)
Set alerts by merchant type to limit or block card use at stores you don't visit
You will benefit from additional fraud protection with these enhanced transaction alerts, in addition to the ability to customize them to your personal purchasing needs.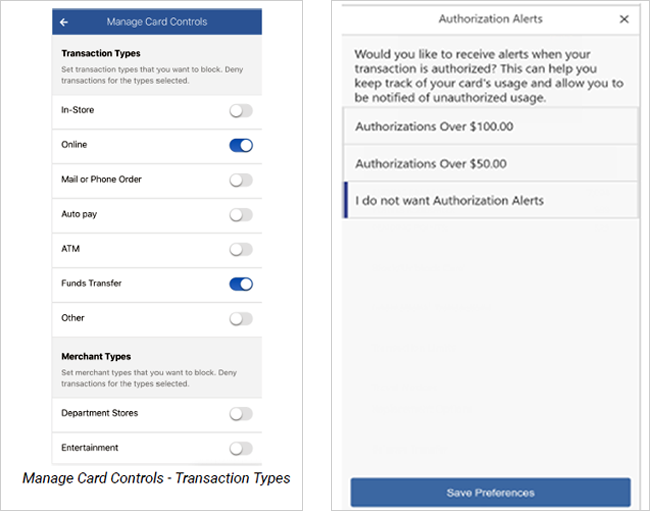 Merchant Type Alerts
Cardholders can control merchant types by the following types:
Department Stores
Entertainment
Gas Station
Groceries
Household
Personal Care
Restaurants/Travel
Get Started Today!
To set your custom alerts, log in to your 'Alerts & Controls' settings and follow the instructions.