With the rapid change in interest rates, adjustable rate products like HELOCs are impacted and payment amounts can vary from month to month.
To ensure that the correct minimum monthly payment amount is paid, please change your payment settings to 'Minimum Payment Due.'
Should you have any questions, please call for Mortgage Services at 1-888-533-7537, ext. 8600, for assistance.
Updating Your Payment/Transfer Process

Begin by logging into your Keesler Federal Everywhere online account. Follow the steps below to make the changes to your account.
1. Log into your online or mobile banking and select 'Transfers' under the 'Transfer & Pay' tab.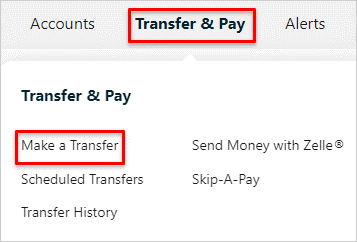 2. Under the 'Make a Transfer' tab, complete the requested information.

3. Select the account from which to transfer the funds from the dropdown box.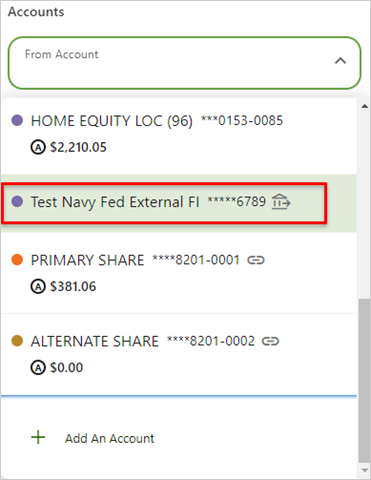 4. Select the HELOC loan to which to transfer the funds from the dropdown box.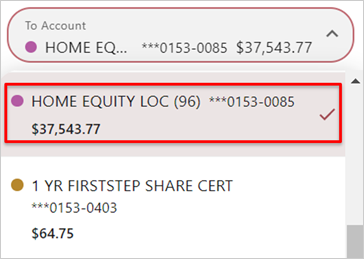 5. Under the 'How Much' section, select 'Minimum Due" from the dropdown box.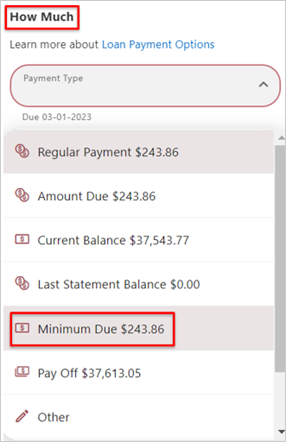 6. Under the "When" section, select how often the payment will be made.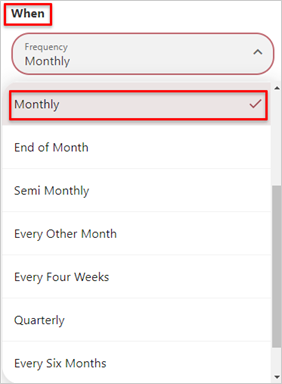 7. Select the date to begin the automatic transfer using the calendar.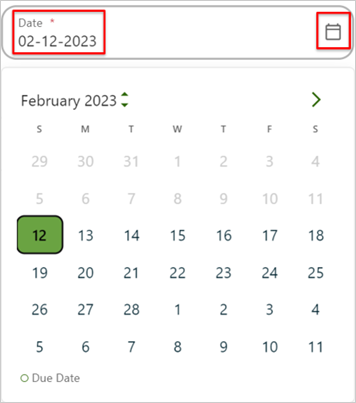 8. Select from the dropdown box when the series of external transfers will end.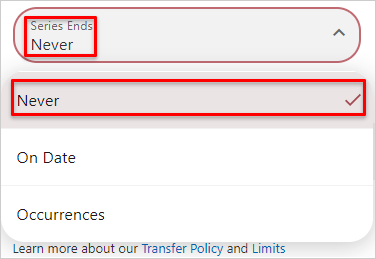 9. In the "Memo" section, enter a memo. This section is optional.

10. Once the information has been entered, click "Review Transfer."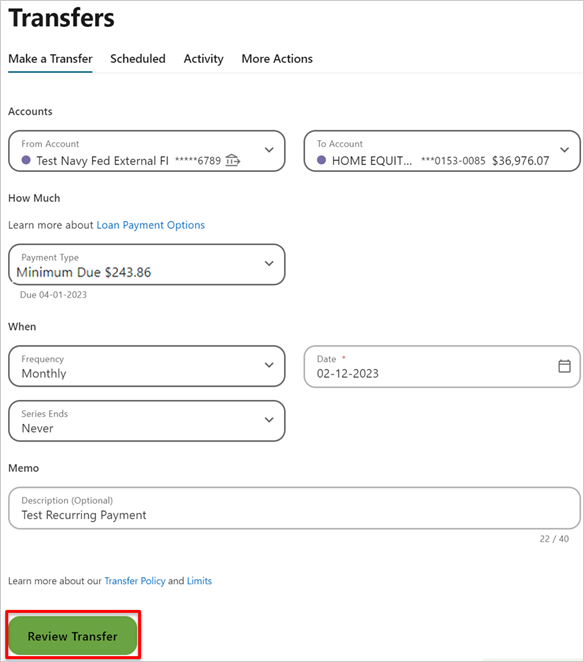 11. Review the information for accuracy and click "Submit Transfer" to complete the transfer.