More than your average money market account
HIMMA Plus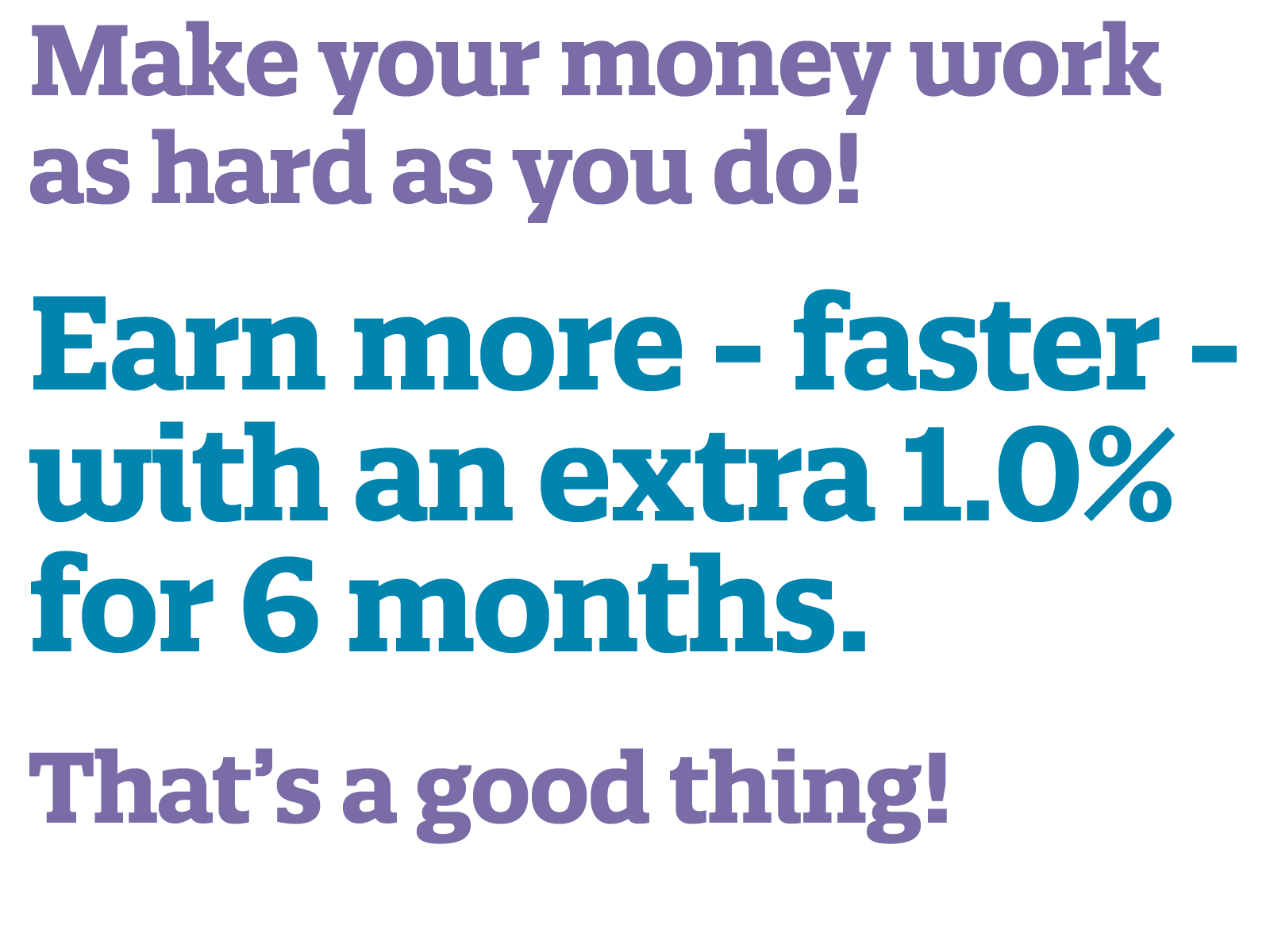 What is a money market account?
A money market account is like having a savings account with the flexibility of a checking account1. It's a great place to keep money that you don't plan on spending immediately.
Because of the higher interest rates you get along with access to cash, keeping your money in a money market account may be beneficial when you're saving for things like …
An emergency fund
A tax payment
A vacation
Introducing – The HIMMA Plus!
The HIMMA Plus is a special 6-month, promotional rate High Interest Money Market Account. With an additional 1.0% bonus APY2 paid on new deposits, your savings can grow faster without locking down funds for a specified term. There is also no limit to what you can contribute to your HIMMA Plus during the 6-month term.
You can open a HIMMA Plus at a branch near you or call 1-888-533-7537.
Disclosures
1Checking is only available in the standard HIMMA product.
2APY is annual percentage yield. Minimum opening balance $2,500. Promotional rate available on new deposits only. Dividends paid at promotional rate for first 6 months. Rates are variable and subject to change daily. Funds available immediately. At the end of the month of the promotional period, balance will be rolled in a regular HIMMA or savings account. Offer subject to change.