Get what you need to buy the home you want
With our great low rates, flexible loan options and experienced mortgage loan representatives, you'll have a new place to call home in no time.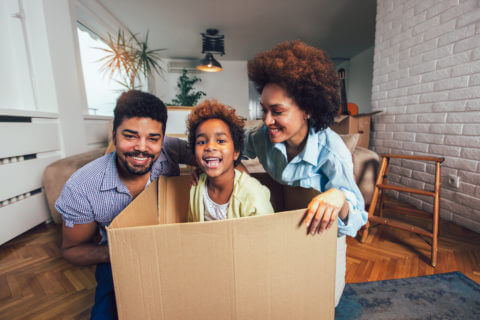 Ready to get started? Let's do it! Complete this short form and a mortgage service representative will follow up within 48 hours.
Low or No Closing Costs
Don't pay more than you need to in closing costs. We help you close with more money in your pocket.
Flexible Terms & Rates
With terms from 10 to 30 years and both fixed-rate and adjustable-rate options, you can let your budget drive your mortgage, not the other way around.
Expert Guidance & Advice
With comprehensive online resources and dedicated loan representatives, you'll feel informed every step of the way.
Type

APR as low as5

Keesler Federal Credit Union offers mortgage Loans for primary residences, 2nd home/vacation Home and investment property in Alabama, Mississippi, Louisiana and Florida. All home construction must be 100% complete.

*Rates displayed are the "as low as" rates for purchase loans and refinances of existing Keesler Federal loans.

Actual Rates vary based on credit history and loan to value.

1LTV – Loan to Value (Value equals the lower of appraised value or purchase price).

2Minimum loan amount $10,000.00 and Max loan amount $250,000.00.

3Maximum Loan Amount of $150,000.00. Loans completed with lender credit towards closing costs on new loans only. The amount of closing costs ranges from $800.00 to $2,000.00. On any loan in which Keesler Federal pays closing costs via the Lender Credit or no closing cost option, we will not refinance that loan again with a Lender Credit within 36 months of the original loan. Owner occupied/primary residence.

4Rate can adjust quarterly (January, April, July & October) Annual rate cap is 2% and maximum rate cannot exceed 18%. An Interest Rate Floor will be set for your plan at the time of the loan, which means the loan can never fall below a certain APR%. The Interest Rate Floor for your plan will be set at a range of 3.00% to 7.00% for the life of the plan based on your credit history. Rates based on Prime Rate plus a margin (margin range from 0.00% to 2.00% based on credit history). HELOC's are variable rate loans. All closings costs paid by Keesler Federal.

5The annual percentage rate is based on the value of an index.

6The index is the Prime Rate published in the Wall Street Journal. When a range of rates has been published, the highest rate will be used.

All Mortgage Rates

Visit our mortgage center for current rates*

Conventional Fixed Rate and ARM Loans

(Purchase & Refinance)

Visit our mortgage center for current rates*

VA Fixed Rate

(Purchase & Refinance)

Visit our mortgage center for current rates*

Land Loan (Variable Rate)Up to 90% LTV 1

Visit our mortgage center for current rates*

Land Loan (Fixed Rate)
Up to 90% LTV 1,2

Visit our mortgage center for current rates*

Home Equity Line of Credit (HELOC) 3,4

Visit our Home Equity Credit Lines page for current introductory rates*

Prime Rate

6.25%6*