Keesler Federal Credit Union Presents Gulf Coast Gold Star Families Monument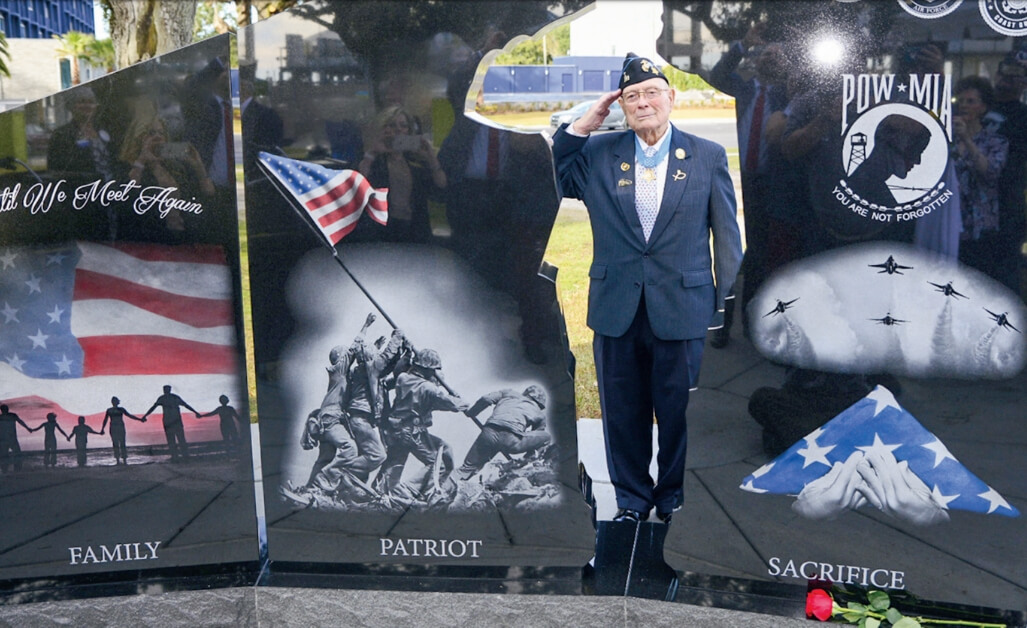 Share:
On November 23, Keesler Federal Credit Union hosted an emotional dedication of the Gulf Coast Gold Star Families Memorial Monument at Guice Veterans Park in Biloxi, Mississippi. The monument pays tribute to the sacrifice of Gold Star Families who have lost a loved one serving our country.
The event's guest speaker, 96-year-old Hershel "Woody" Williams, is the last surviving Medal of Honor recipient from the battle of Iwo Jima. Williams spoke eloquently of the need for continued recognition and support of Gold Star Families. As bagpipes played "Amazing Grace," family members placed roses at the base of the memorial and hundreds of tearful supporters looked on as the monument itself was unveiled.
The purchase and placement of the Gold Star Families monument was made possible by the joint effort of Keesler Federal Credit Union, the City of Biloxi and Harrison County. Retired Air Force Colonel James Hollingsworth, Chairman of the Board of Keesler Federal, was project lead in bringing the monument to Biloxi and was master of ceremonies for the dedication.
See photos from the event: