Keesler Federal Recognized by Forbes as Best-In-State Credit Union for 2020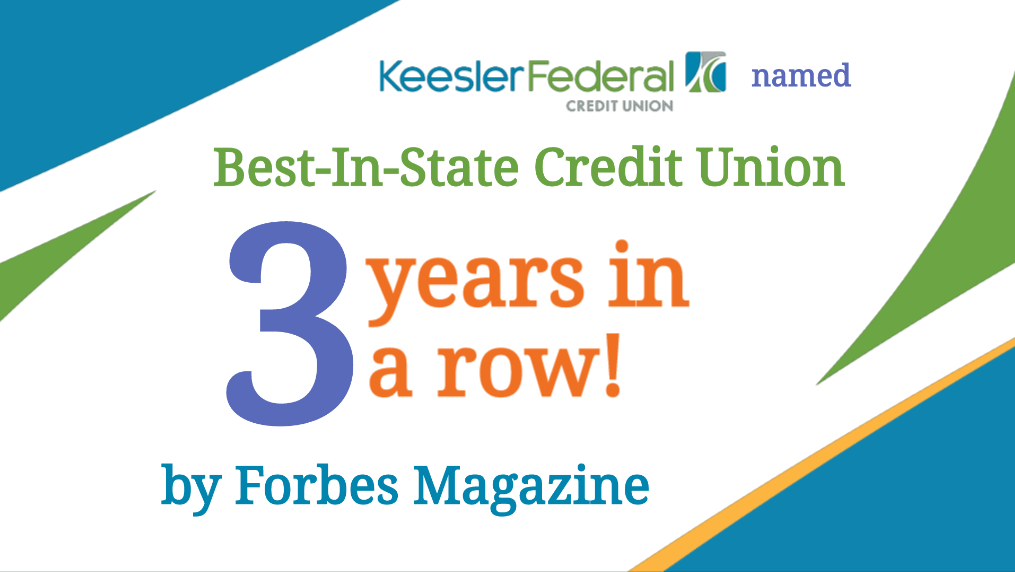 Share:
Keesler Federal Credit Union has been selected to the Forbes' list of America's Best-In-State Banks and Credit Unions 2020. This prestigious award is presented by Forbes and Statista Inc., the world-leading statistics portal and industry ranking provider. The list was announced on June 25 and can currently be viewed on the Forbes website.
This marks the third consecutive year that Keesler has been named to the Forbes list. Biloxi-based Keesler Federal is the only Mississippi credit union that has been honored since the financial publication began the ranking in 2018.
Forbes Best-In-State Banks and Credit Unions 2020 is comprised of the top banks and credit unions based on the results of independent surveys involving approximately 25,000 U.S. consumers who were asked to rate the financial institutions at which they have, or have had, checking accounts.
The ranking is based on independent surveys of customers regarding overall satisfaction, willingness to recommend and trust. Forbes conducted more than 25,000 surveys across the United States in compiling its ranking. Only those credit unions with the highest scores were included in the list.
Survey participants made recommendations regarding overall satisfaction, and also assessed banks and credit unions in the following areas: 'Trust,' 'Terms & Conditions,' 'Branch Services,' 'Digital Services,' and 'Financial Advice.'
"This is a high honor and we are very pleased to be recognized again as one of America's best credit unions," says Keesler Federal CEO Andy Swoger. "We work hard to achieve high satisfaction from our members, so this recognition is very affirming. Our mission statement is Be Extraordinary, and this confirms that our associates are working diligently to attain that goal."
With assets of $3 billion, Keesler Federal is a not-for-profit, member-owned cooperative, the largest credit union in the state. Founded in 1947 to provide banking service to Keesler Air Force Base employees, it now has 40 locations, including branches in the Jackson, Hattiesburg, Mobile and New Orleans markets as well as the Coast. Membership exceeds 250,000.