5 Tips for Protecting Your Financial Health During the Coronavirus Crisis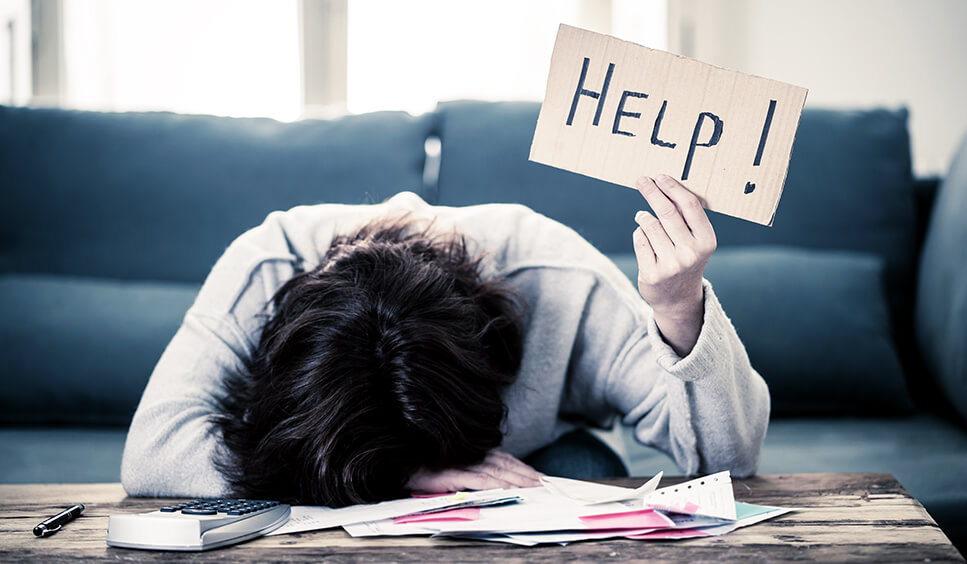 Share:
Are you feeling anxious about your finances right now? You're not alone! In fact, a recent poll by USA Today found that Americans are currently more worried about their finances than their physical health. 
We know that managing money and debt can be really stressful, and even more so while facing the tension and uncertainty of a global pandemic. As we're all taking precautions to protect our physical health, let's apply that same preventive mentality to our financial health. Here are five steps to get you started:
1. Leverage government resources and find out what you're entitled to.
Relief measures are rapidly being passed, and it might be hard to keep up. It's time to roll up your sleeves and do some research. If you've been laid off temporarily but expect to resume work, you might still be entitled to unemployment benefits; plus, the recent coronavirus emergency relief package offers new paid sick leave and family leave benefits. We know it might be hard to get to the source and you may end up on phone calls with ridiculously long hold times. But a few hours of frustration will be worth it if you can tap into funds that will help prevent a downward financial spiral.
2. Reevaluate your monthly budget, particularly spending habits related to food, shopping, entertainment and travel.
Now is the perfect time to cut back on discretionary spending, and there's no need to blow your grocery budget by frantically stockpiling goods. To the extent that you can, focus on building your stash of key staples each time you get groceries delivered or venture out to the store. If you still have an income, but need to build or grow your emergency fund, stash away your newfound savings. If your income has been reduced or cut off completely, you might be able to leverage these savings to maximize those smaller paychecks or unemployment insurance checks. For more guidance, see our worksheets for making a spending plan and tracking your expenses.
3. Talk to us, and take advantage of Keesler Federal products and resources.
If you're worried you might not be able to make a loan payment, please talk to us! You can reach us by email, phone, or live chat. The sooner you talk to us, the more time we have to come up with a viable plan. If you simply need some personal guidance on how to navigate these challenging times, take advantage of our free financial counseling services. We're currently offering a Disaster Relief Payment Deferral program for members with KreditLines, Home Equity Line of Credit, and Home Equity Term Loans. We're also offering the option to forego a loan payment for a month with our Skip-A-Pay option, available to eligible members. Contact us for details.

4. Evaluate all potential sources of credit.
Using credit to cover basic expenses can be a slippery slope, but we know you might just need a little extra in the short-term to get you through. Instead of defaulting to maxing out your credit card, take into account other lower-interest sources — for instance, home equity lines or personal loans. To help you further evaluate your credit options, see our post on the difference between a personal loan and a credit card. A credit card can still come in handy, but if your interest rate is high and it's unlikely you'll be paying off the balance each month, it might be time to find a lower-interest credit card option, particularly one with a 0% or low intro APR. We even offer credit cards with rates as low as prime rate1, which could potentially save you a great deal of money compared to a typical higher interest card. And before you start racking up charges, see our post on how to use a credit card wisely.
5. Refinance your mortgage and/or auto loan.
The less you owe on loans each month, the more you'll have on hand to cover other essential expenses. Interest rates are at historic lows — now might be the time to reduce your monthly bills by exploring refinance and/or student loan consolidation options. We offer online loan applications for refinancing home loans and auto loans, so we can continue to process loans even if you can't visit us in person. Plus, our loan officers are standing by to support you if you have any questions or need extra help.
We may be rolling out new resources and services to support our members in the months to come, so be sure to pay attention to our emails and other communications. We're here to help you, guide you, and help you save. Our members are always our top priority. Let's wash our hands and get down to business. 
*Membership and credit eligibility required
*Federally insured by NCUA
*Credit cards subject to credit approval, membership eligibility required.
1Prime rate current as of 3/31/20 and can change quarterly
*Promotions mentioned are temporary and can be terminated at any time.