COVID-19 Stimulus Checks: What You Need to Know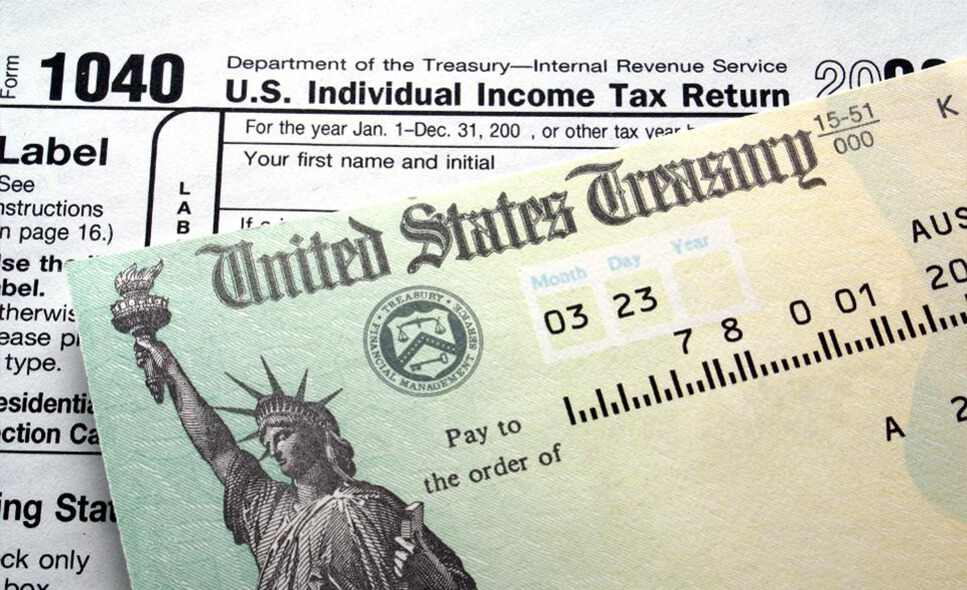 Share:
With the first wave of COVID-19 Economic Impact Payment stimulus checks making their way to accounts soon, here's a quick look at everything you need to know to be prepared.
How much will you receive?
Several factors determine how much you will receive, including your 2019 tax return and Adjusted Gross Income (AGI). AGI is your taxable income. If you haven't filed your 2019 taxes yet (and don't forget that the due date for taxes has been moved to July 15), this will be based on your 2018 tax return. Payments for $1,200 will be issued to:
Single individuals or married individuals filing separately whose AGI is up to $75,000.
Heads of household, an unmarried person who maintains a home for qualified other people, whose AGI is up to $112,500.
Married couples who file jointly, whose AGI is under $150,000, will receive $2,4001. Reduced payments will be given to taxpayers that meet the following criteria:
Individuals or married individuals filing separately whose AGI is between $75,000 and $99,0001.
Heads of household, an unmarried person who maintains a home for qualified other people, whose AGI is between $112,500 and $136,500
Married couples filing jointly whose AGI is between $150,000 and $198,000.
You may also be eligible to receive an additional $500 per child. Keep in mind that there are other criteria that might affect your eligibility, so check out https://www.irs.gov/coronavirus for more information.
When will I receive payment?
Payment disbursement is expected to begin mid-April. Payments will occur in waves, rather than all at the same time. Currently, there is no information about the order in which payments will be sent out or an anticipated final date that recipients will get their payments.
­­The IRS will be mailing letters to the address on file fifteen days after payments have been sent out so that you know exactly how much and where the money was sent. Keep in mind that standard check processing procedures will be in place, so if you do not receive your stimulus payment through direct deposit and will be depositing a paper check, there could potentially be a short, temporary hold on the funds.
As soon as payment has been sent from the IRS to your account, it will show up as a pending payment for a few days at it fully processes. You will be able to see this in your account online and on the mobile app as a payment from "IRS TREAS 310 – TAX REF."
Do I need to do anything?
These stimulus checks are based on your 2019 or 2018 tax return and issued automatically, so if you filed taxes during those years, there is nothing you need to do to get a payment issued in your name. If you did not file 2019 or 2018 taxes, you'll need to visit the IRS website to request a payment. You'll want to verify which account you receive your tax return direct deposit to in order to monitor for receipt. If you have closed your account since filing your taxes, your payment will be rejected by that account's financial institution and you will need to contact the IRS. If you are expecting a check and have moved since your last tax return was filed, you'll need to notify the IRS as quickly as possible.
*Source – https://www.irs.gov/coronavirus