It's Never Too Early to Start Saving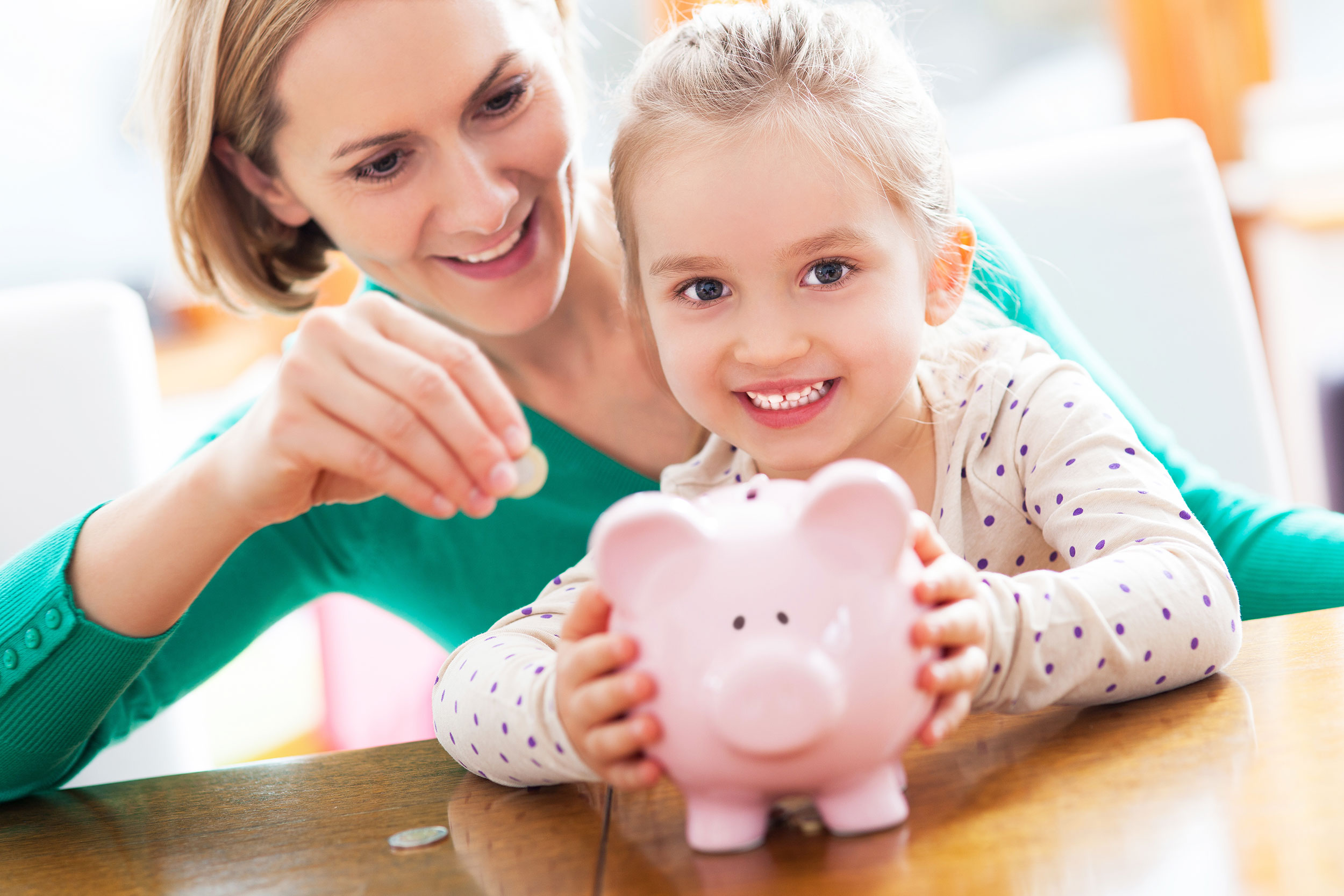 Share:
You teach your kids how to ride a bike, help them with their homework, and how to behave in public, but what have you taught your kids about finance and savings? Money is often a taboo subject to talk about, but by talking to your kids about it while they're learning all of their other important life skills could greatly benefit them in the long run. We want to help you begin this journey to a healthy financial future with your kids by offering a few tips on how to get the conversation started:
1) Ask them what they know – remember when you were a kid and you thought that parents didn't give you enough credit? Kids still think this today. By asking your kids what they already know about money, budgets, and savings, you can gauge exactly where you need to start off, what they need to be taught (or un-taught in some occasions), and get the ball rolling.
2) Be a good example – what better way to begin teaching your kids about finance than showing them yourself? Show your kids your household budget, or if you don't have a firm budget, build one together. By showing your kids what money is coming in and where it's going that they may not be aware of will help them get a better grasp on how household budgeting really works. It may also inspire them to be more thrifty by doing things to save money like turning off lights and taking shorter showers. You can show them the ways you save money as well. Comparison shopping at the grocery store is a great way to talk about saving money.
3) Help them earn an income – there's a reason allowance has been a parenting go-to for so long, it works! Chores allow kids to learn the value of money through their own hard work, which will hopefully help them make wise purchasing decisions. If buying that toy means taking out the trash five times, they will have to assess whether or not that toy is worth it, or if there is something else more worthy of the money they have earned. Creating bonus incentives is a great way to further encourage good behavior while teaching that hard work pays off, literally! If you don't like the idea of a set allowance, try a commission system that pays them based on the chores they do. If they do no chores, they'll make nothing, whereas when they do a lot of chores, they'll make more money (and your house will be amazingly clean!).
4) Show them the benefits – piggy banks are great and super cute, but it makes for a poor visual for kids to see just how much they're saving. Using a clear jar lets them see their money adding up and when it's full, you can use that money to open a bank account. Account statements and checking their account online periodically will let them see just how much, or how little, that number has grown, and how that number is affected when they take money out to make purchases.
5) Shoot for the stars – setting long-term financial goals with a substantial return when achieved is another great way to work on math skills while figuring out how much they need to earn per day, week, month, year to get to their financial goal. Maybe it's saving for a car when they turn sixteen or saving for college, no matter what it is, long-term saving will create a helpful habit that your kids will appreciate as adults. If your child is six and saves $50 a month for the next 120 months, they would have $6000 to put towards their first car!
Learning to save is no easy task and will definitely take some time, but starting good savings habits at an early age will be something that pays off for years to come. If you need help teaching your kiddos about finance, we're here to help. Come by any Keesler Federal branch or check out our online financial resources that features our Money Mammals program that teaches kids about money through fun games.