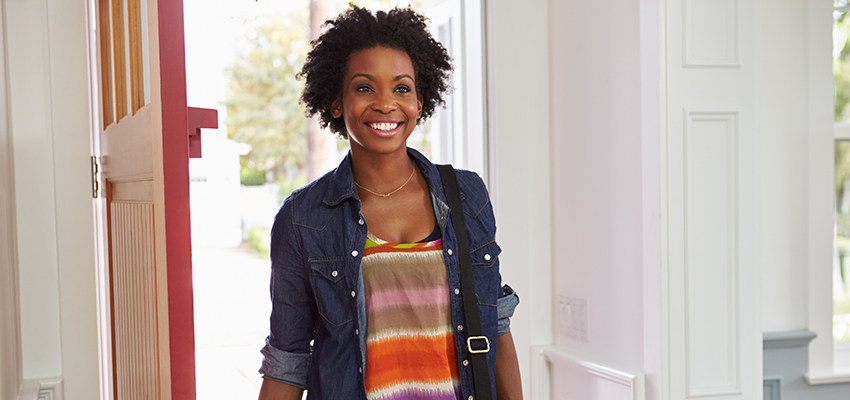 Share:
Are you ready for stiff competition—and maybe even a bidding war—to get into that oh-so-perfect starter home you've been eyeing online? If you're a Millennial who's shopping for a home, that's exactly the type of hot real estate market that Spring 2017 has in store. According to a recent report from Zillow, there were 3% fewer homes on the market this February than the same time last year. In addition, the average price of available homes is 7% higher than in 2016. This turnaround in a once sluggish market has hit Millennials especially hard.
Why? Because Millennials, who are usually first-time home-buyers, are competing against repeat buyers that have more buying power (bigger budgets, higher down payments, more established credit) plus previous experience navigating the buying process. Also, shrinking inventory means the prices of starter homes—the target market for most Millennials—have risen sharply. However, as a Millennial, you do have a one major advantage over previous generations of first-time buyers: low interest rates. That key factor alone makes buying a home much more reasonable today than ever before.
So, how do you gain an edge in a competitive market?
Do your homework.
According to experts, Millennials who are serious about buying are more likely to succeed if they put in some due-diligence before ever hitting the open-house circuit.
Determine a Realistic Budget
Keep your search limited to a price range you can comfortably afford. Being "house poor" due to a too-big mortgage payment is no fun. Take the time to attend a first-time home-buyer seminar (click here to RSVP for our next seminar hosted in partnership with Hancock Young Professionals *event flyer is at bottom of email*). Like our Facebook page to see all upcoming seminars.
Prioritize Your Wish List (and be reasonable!)
Remember that your first home is not your "forever" home. Try not to expect the moon and don't let easy cosmetic changes (paint colors, carpet, appliances) deter you from a smart investment.
Get Pre-Approved for a Mortgage
Work with a knowledgeable lender to get your financial house in order before making an offer on your dream house. In a multiple offer situation, a pre-approved buyer is much more attractive to sellers.
Be Ready to Act
The days of "sleeping on" whether to pull the trigger on a house is a thing of the past; there are just too many buyers looking at the same property to snooze. So if you're really interested in a home, make sure you're first in line with a rock solid offer.
Get Creative
Some first-time buyers have found success by personalizing their offer with a letter to the sellers, many of whom have a strong emotional attachment to their home and want to "relate" the next occupants. Write about why you love their home, tell them about yourself and your family, and include photos. Anything that makes your offer memorable in a positive way is worth the effort—it could even propel you to the top of the pack.
Buying your own home is one of the most exciting milestones in life. Be prepared and happy hunting! Click here more information on Keesler Federal home loans and how to get started.