How to Swipe Left on Online Dating Scams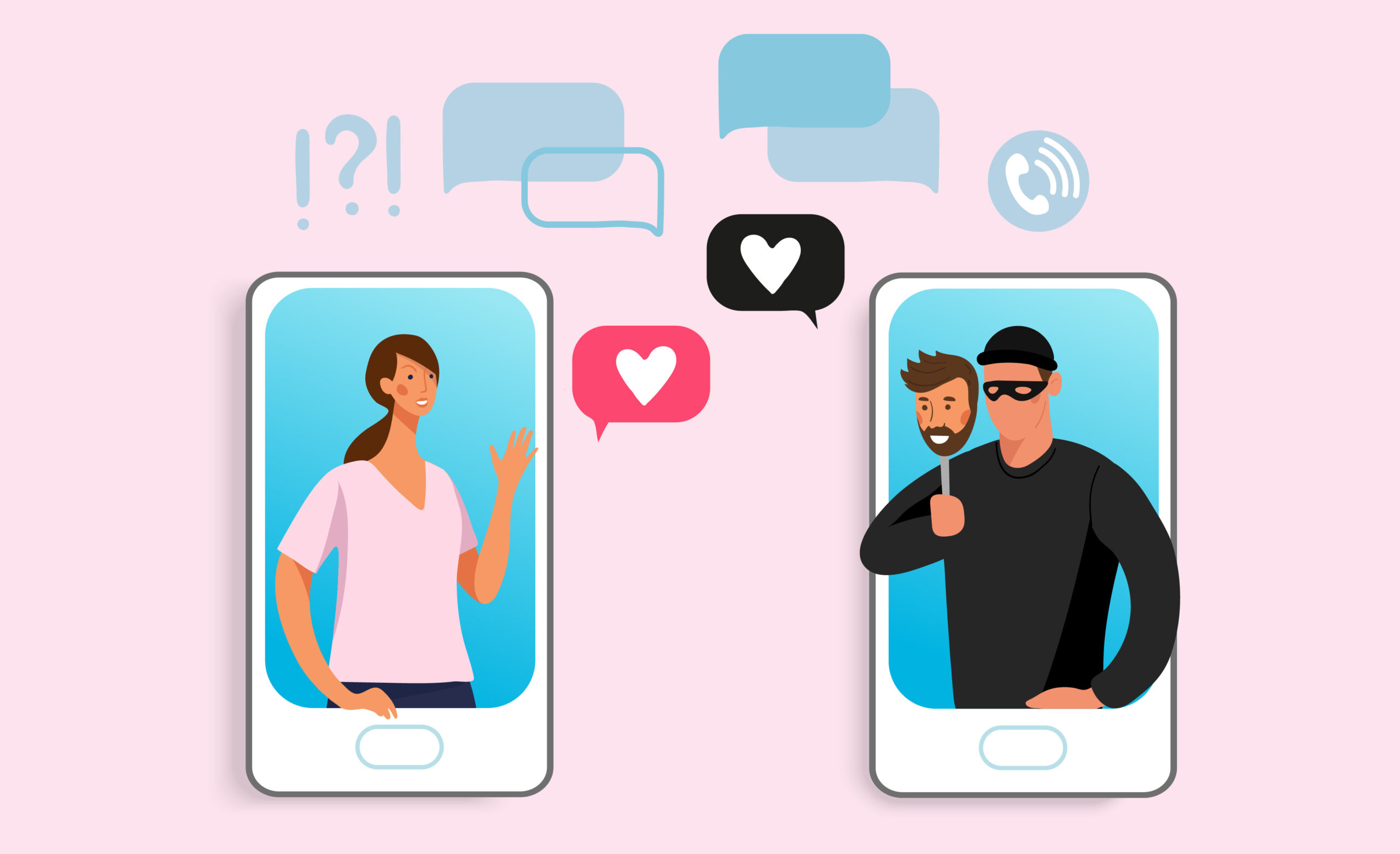 Share:
The month of February may have you thinking of candy hearts and candlelit dinners. It may inspire you to reach for your phone to scroll through your favorite online dating app.
You're looking for a little fun. Some companionship. A connection. But beware: Amidst all the real singles, scammers lurk. It's not the most romantic thing to think about this Valentine's Day, but as cyberattacks continue to rise and scammers get craftier, it's important to keep yourself (and your money) safe. Otherwise, it can really cost you. While the average loss to one of these scams is usually around $20,000, a CBS Denver story in 2017 told of a person who lost almost $200,000 to a sweetheart scam.
Here are a few ways to avoid common online dating scams.
What is a Sweetheart Scam?
In a sweetheart scam, also known as a "romance scam", a scammer poses as an attractive person on a dating site. They connect with a target and manipulate that person into believing that they are in love in order to steal money.
Often the targets of online dating scams are retired, recently widowed, or divorced people. These people tend to be more isolated and already emotionally vulnerable, a dangerous combo when mixed with an online dating scammer.
But just because you're young doesn't mean you can let your guard down. Technology has become sophisticated enough that fake accounts can have all the trappings of real ones, making a scammer
hard to detect at times.
Common Internet Dating Scams
Even online hackers follow the old adage, "if it ain't broke, don't fix it." That means that there are a few common setups that can clue users into a scam. Here are some of the most popular setups:
The person travels overseas for work. It's common for scammers to claim that they work for the military, as a global entrepreneur, or as a member of a relief aid organization.
The person lives in another country. This is similar to the "Prince of Nigeria" phishing email, where a scammer impersonates a member of a royal family.
After a short correspondence, the scammer will bait the hook. They'll claim that they have developed feelings for their target and that the two of them are soulmates, etc. Then they cast the net.
Travel expenses. After confessing their love, the scammer will tell their target that they'd like to meet, then ask if he/she would mind covering the plane ticket?
Cover the cost of a tragedy. The scammer may drop off for a few days, only later coming back to report that someone has died, someone is sick, or even that they have become quite sick and they need money to cover various related costs.
Issues with their paycheck. A scammer will tell their new beloved that they can't seem to get their paycheck to deposit, and would they help them get their money?
How to Avoid an Online Dating Scam
While the best practice is to use practical sense while using online dating websites or apps, there are a few specific tips that can help you avoid a sweetheart scam.
Watch for poor grammar and spelling
Slang and texting shortcuts aside, if your new connection has poor writing or grammar skills that persist over several messages, take heed. Many sweetheart scammers are non-US residents.
Do a little digging
Always do your research on someone you've connected with online. Google search their name and look for them on the major social media channels. Do a reverse image search of a few of their profile pictures to see if the image is linked to anything else. A person with zero online presence is a big red flag. Similarly, if the person only has one or two pictures and very little profile information filled out, consider skipping them.
Don't jump off the dating site
Until you're able to meet someone in person or through a dating site's video call app, don't give personal information like your phone number, email address, or mailing address. These kinds of personal details can be used to hack into accounts outside of the dating site, including your financial institution.
Say no to wire transfers or gift cards
If you get to the point where someone asks you for money, pay attention to how they ask you for money. If someone asks for a wire transfer to a foreign bank, a money order, or a gift card, then it's most likely a scam.
And if you are scammed?
If you think you've been caught up in an online dating scam, don't feel ashamed. There are a few things you can do to protect yourself.
Call your financial institution. Alert your credit union or bank as soon as possible so they can check on your account and place the necessary restrictions.
File an internet crime complaint. Notify the IC3 by filing a complaint in their Internet Crime Complaint Center.
Alert the dating site. Report the scammer to the site so they can flag their profile for review.
Block the scammer. Cut off all communication with the scammer.
Change your passwords. Update your security settings across your social media platforms, your email, and your financial institutions to make sure the scammer can't hack into your account.
Reach out to the authorities. Alerting the necessary authorities, including the Federal Trade Commission, can help ensure that no one else will be scammed.
Dating online is more fun when you do it safely. We take your financial security very seriously at Keesler Federal Credit Union— read up on our security tips and tricks to keep your money safe, even when someone has run off with your heart.