We Make it Easy to Ride. That's a Good Thing!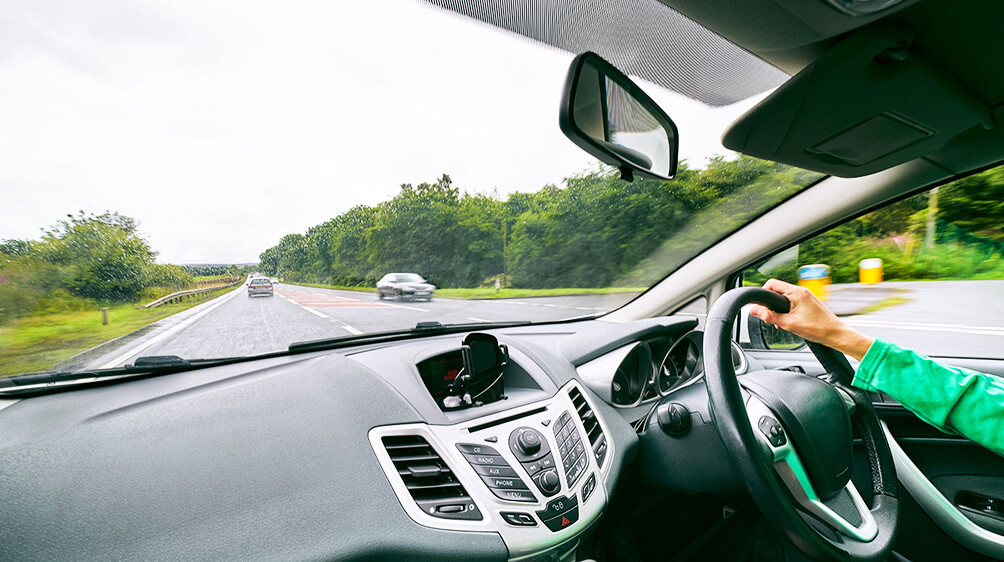 Share:
So, you're stationed in the U.K. and thinking about buying a car. There's no denying the convenience of having a vehicle to get around town or use when exploring the scenic charm of Britain and beyond, but where do you start?
First, ask yourself these questions:
Do you need something for short-term use, only while you are overseas? If so, a used car may be ideal for you. You can find great deals on a wide variety of preowned cars that once belonged to people just like you, who are now returning stateside. You may even decide to go with a right-hand drive, British-spec model.
Do you want to score an awesome deal on a new vehicle and ship it back to the states when you go home? Buying a new car while overseas allows you to take advantage of several benefits: tax-free status, fixed price points (often lower than U.S. MSRP), the option to build a car to your U.S. specifications, and the ability to ship your vehicle home as part of your household move.
The good news is, regardless of which car-buying scenario you find yourself in, Keesler Federal Credit Union has the right loan for you! All Keesler Federal members can count on exceptional rates and flexible terms, plus a quick and easy loan application process.
Most importantly, Keesler Federal offers several advantages other credit unions and banks don't:
• We finance used and U.K.-spec vehicles
• You do not need an MOT for new vehicles up to three years old
• You do not need a physical U.S. address – apply with just a PSC address
Clearly, Keesler Federal is the right financial partner for your UK car-buying journey. We're here to help you get behind the wheel as quickly and easily as possible!
Ready to get preapproved and start shopping like a cash buyer?
Questions? Call us at 0-800-585-765 or visit one of our branches:
RAF Alconbury | RAF Lakenheath | RAF Mildenhall
Helpful resources to find your next car:
Military AutoSource
Volvo Military Car Sales
RAF Lakenheath Auto Hobby
RAF Mildenhall Auto Hobby
RAF Alconbury, RAF Molesworth Transportation
*Membership and Credit Eligibility Required.