For all your home improvement needs, we got you covered.
With a Keesler Federal Credit Union Visa Signature credit card, you can enjoy:
As low as 4.75% APR1 with no annual fee.
2% cash back or 3 points for every dollar spent.
And great rewards!
Your home isn't going to fix itself so let us help you out a little bit.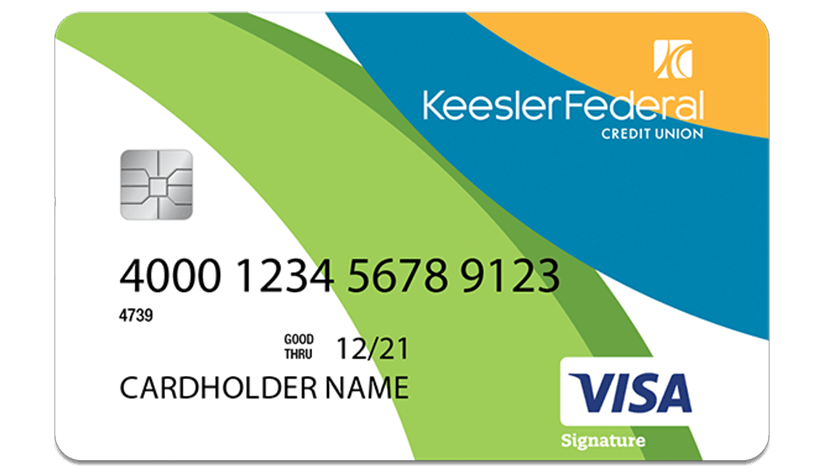 As an added bonus, having a credit card makes you eligible for our monthly Member Giveback drawing.
CURewards Redemption Center
Welcome to CURewards! Your credit union card is your passport to exhilarating travel opportunities, select merchandise and more.
And best of all – you choose how to reward yourself!
Features, Benefits and Fees

Signature card features and benefits
No balance transfer fee
No annual fees
25-day grace period
EMV chip-enabled for added security

Credit limits up to $25,000
Low, flat $5 cash advance fee
Credit Disability/Credit Life Insurance available at a minimal cost
Auto Collision Damage Waiver

Low fees make a difference
Annual fee: $0
Replacement card fee: $0
Cash advance: $5

Return item fee: Up to $25 per returned item
Foreign transaction fee: 1% of transaction
Late payment fee: Up to $25 if payment is 10 days late
Get your Keesler Federal Visa Signature Rewards Card
Credit Card FAQs
To report a lost or stolen debit or credit card during business hours:
Mon -Fri: 8:00am – 5:00pm CST
Sat: 9:00am – 1:00pm CST
1-888-533-7537 ext. 6420
After business hours:
Lost/Stolen: 888-297-3416
Outside U.S. 206-389-5200
Outside U.S.:206-624-7998
Card Activation & PIN : 800-290-7893
Credit Card: 1-866-820-6980
To change a Credit Card PIN: 1-888-886-0083
The payments for credit card accounts are calculated at 3% of the balance plus any over limit amount. Credit Life and Credit Disability is calculated and added each month based on the balance of the account at the time statements run.
Want to take advantage of Keesler Federal's low rates? You can transfer up to your Keesler Federal credit card limit from another credit card. The best part? We don't charge any balance transfer fees!
Fill out our Balance Transfer form to get started.
Disclosures
Membership eligibility required. Subject to credit approval.
Keesler Federal Credit Union provides credit card services in Mississippi, Louisiana and Alabama and wherever members are eligible to join.
1APR=Annual Percentage Rate. Rate good as of 07/01/22 and is variable based on prime. Actual rates vary based on credit history.
2Actual bonus reward amount will vary depending on the product purchased. Travel must be purchased on www.CURewards.com. Please see your rewards site for additional important details.