Keesler Federal Honored by Forbes for Fourth Consecutive Year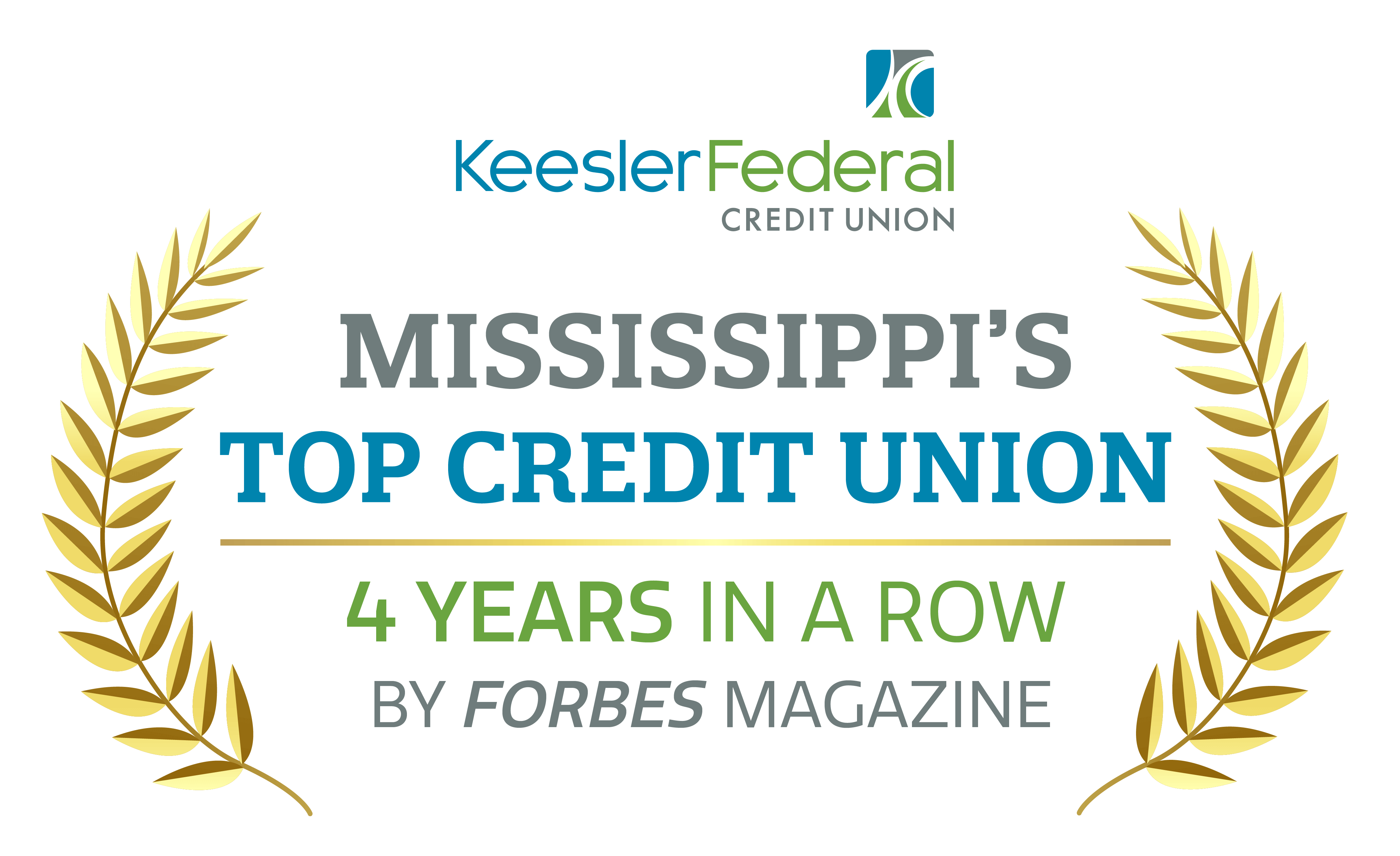 Share:
Keesler Federal Credit Union has been named Mississippi's top credit union by Forbes magazine for the fourth consecutive year. The honor also means that Keesler Federal has been recognized every year since the rankings began in 2018.
Forbes and Statista identified America's Best-In-State Credit Unions based on a 2021 independent survey of approximately 25,000 members nationally who were asked to rate credit unions at which they have or previously had checking accounts.
Participants made recommendations regarding overall satisfaction and assessed credit unions in the following areas: trust, terms and conditions, branch services, digital services, customer service, and financial advice.
The rankings were announced on June 24 and posted on the Forbes website.
Keesler Federal is based in Biloxi and has 40 locations spread across three states, including three in the United Kingdom (associated with military bases).
The credit union is a not-for-profit cooperative owned by its 270,000 members.
"This honor is a tribute to our associates who deliver extraordinary service to our members day after day and continued to do so over the past year despite the challenges from the pandemic," said Andy Swoger, Keesler Federal President and CEO. "To be recognized for the fourth consecutive year tells us that our strategic initiatives to better the member experience, expand our technology capabilities and enhance our product lines are proving successful."
About Keesler Federal Credit Union
Established in 1947, Keesler Federal is a dynamic, stable, financially strong credit union dedicated to building a better community, one member, one relationship, one financial solution at a time. With $4 billion in assets and $1 billion in new loans annually, Keesler Federal is the largest Mississippi-based credit union and 82nd largest nationally. The not-for-profit financial cooperative is owned by its more than 270,000 members worldwide and has 40 locations throughout the Mississippi Gulf Coast, Jackson, Hattiesburg, Mobile, and greater New Orleans markets. Keesler Federal proudly serves the financial needs of people from all walks of life, and membership is widely available to thousands who live, work, worship, or attend school in these areas.