Introducing Enhanced Debit Card Mobile Alerts
A better debit card experience
Giving you more options to personalize your debit card notifications:
Set real-time transaction authorization alerts
Tailor alerts and limits to your personal shopping methods (in-store, eCommerce, mail or phone order, etc.)
Create alerts and controls by merchant type and location
Choose your delivery method (text, email or push notification)
These features will offer you more convenient ways to manage your finances and track spending, while providing additional peace of mind and security.
You will need to enroll and set your preferred alerts and notification method when the service is launched.
NOTE: If you are currently enrolled to receive purchase alerts, your current debit card notification will no longer be available. You will need to enroll in the new service to continue receiving transaction alerts.
To Enroll:
1. Log into online banking
2. Select "Card Services" at the top of the home page. Select "Card Management" to continue.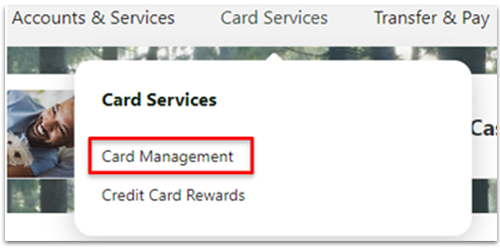 3. Under the "Active Card" section, select the card to manage.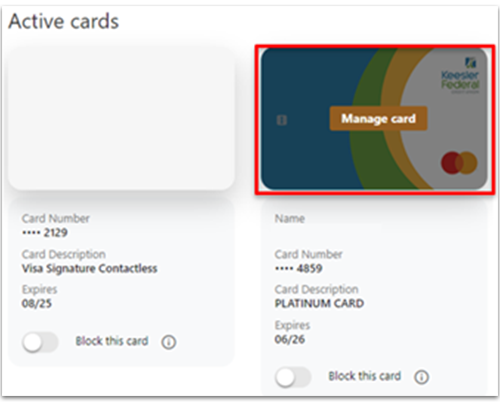 4. You will be directed to "Alerts and Controls".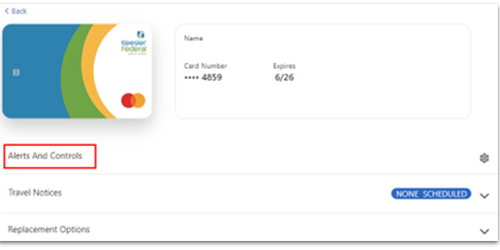 Setting the Delivery Method
The first time you login to the new "Alerts and Controls" panel, you will be prompted to select the alert delivery method via Push, SMS Text Messaging, or Email to complete your card registration. Verify the alert delivery preference is correctly saved and then refresh your online account for the card to appear as registered.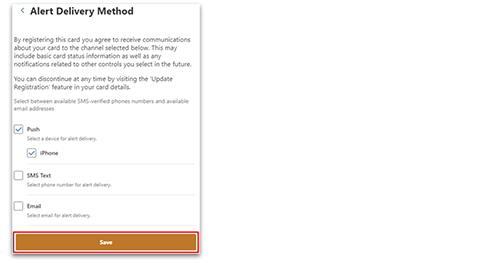 Setting Alerts & Controls
1. Select "Alerts And Controls" will direct you to the "My Card Settings" page.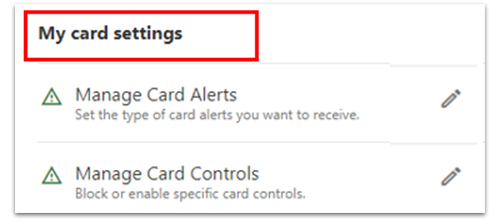 Locations
You can set alerts for locations. Alerts are sent based on where the transactions are authorized. If the "International" option is selected, you will get an alert for all international transactions (transactions done outside of the U.S.).

Transaction Limits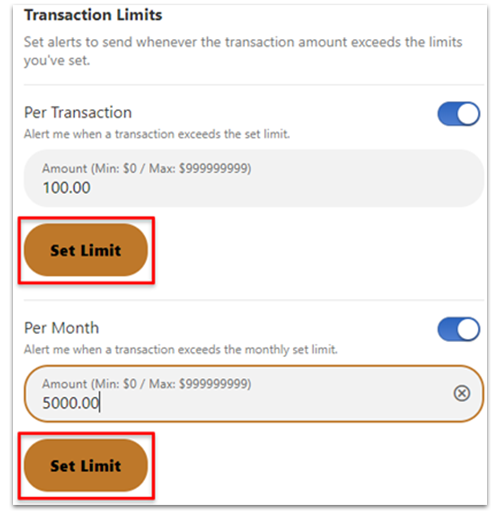 Transaction Types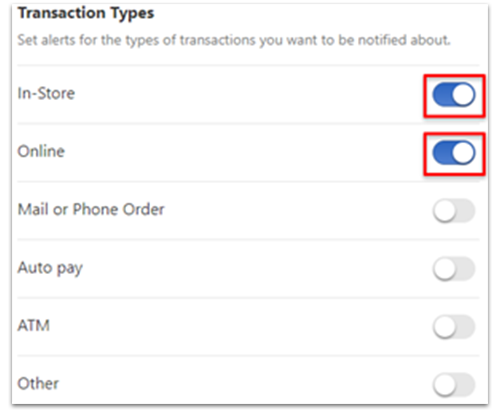 Merchant Type Alerts