Paying It Forward
By Giving Back
A Legacy of Giving Back
Keesler Federal's passion for making a positive difference in the lives of our members and within the communities we serve has been embedded in our DNA since the credit union was established more than 75 years ago. This commitment informs and influences everything we do – from daily personal interactions to broad initiatives such as our Member Giveback and Community Giveback programs.

Keesler Federal members benefit from being part of a not-for-profit financial cooperative by reaping the rewards of the
credit union's success though innovative givebacks.
August 2023 Member Givebacks
$13,364 Monthly Member Givebacks
$1,344,367 Credit Card Reward Giveback
$8,532 Aquarium Partnership Givebacks
$117,755 Kasasa Reward Givebacks
"I received a Member Giveback last year and it was crazy just looking at my bank account. I thought there was an accident… I learned it was a Member Giveback of $1,500 and was amazed. It was so great. Who does that?"
Audrey – Biloxi, MS
More Member Stories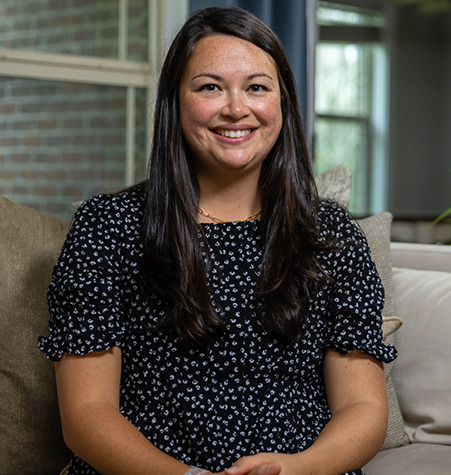 Monthly Member Giveback Drawings
Keesler Federal's monthly Member Giveback drawings awards 75 amazing prizes each month such as $3,000 in cash, your direct deposit matched up to $2,000, a mortgage payment, car payment or signature loan payment reimbursed up to $1,000, and many others. You're automatically entered in the drawing just for using Keesler Federal products and services.1

We show our gratitude for the support of the communities in which we live, work and play by paying it forward to help those in need and positively impacting the places we call home.
2022 Community Givebacks –

$1.5 Million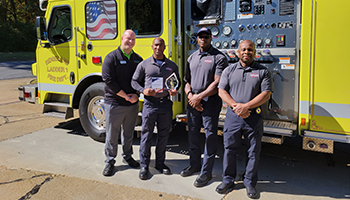 First Responder of the Year Awards
In recognition of the bravery and sacrifices made by all first responders, we proudly award recipients who are nominated by their duty organizations from across our service footprint.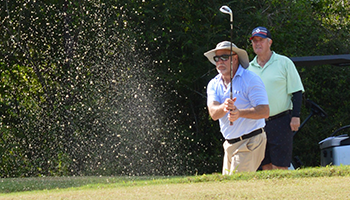 Eagles Under the Oaks
Organized in partnership with The Oaks Golf Course in Pass Christian, this annual 18-hole charity golfing event raises funds for Combat Wounded Veterans of South Mississippi.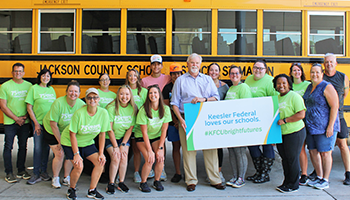 Backpacks for Bright Futures
Since 2019, this signature initiative has provided free backpacks and school supply kits to thousands of incoming kindergarteners from public school districts throughout our service area.
Lisa J. Stubbs Memorial Scholarship Contest
Winners are awarded $1,000 towards their education.
Who's Eligible?
The contest is open to Keesler Federal members in good standing who will be full-time college students in the upcoming school year.
How to Apply
The 2023 essay contest is now closed.
About Lisa J. Stubbs
In 1992, the scholarship program was dedicated to Lisa J. Stubbs, a Keesler Federal employee of over eight years. While employed full time at the credit union, Lisa attended night classes, working toward her degree. Lisa died at the age of 25 after a lifelong struggle with cystic fibrosis.
Since Lisa's courage and determination were an inspiration to all who knew her, the annual scholarship program was renamed in her honor. We hope Lisa's spirit of achievement inspires others to reach new heights in their pursuit of an education.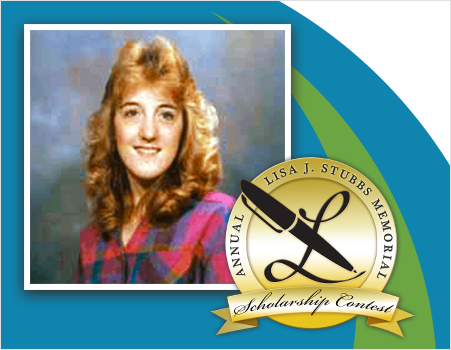 Donations and Sponsorships
Keesler Federal is proud to help support local groups and initiatives that benefit the communities we serve. In 2022, we granted over $225,000 to 339 organizations. If you have an event or project you wish to have considered, please review the information below.
How to Submit a Request
Please complete the donation and sponsorship form in full and in detail to receive consideration for your request. The request must be submitted at least three weeks before donation funds are needed.
Please Note: A photo or other proof of advertisement must be submitted to the Marketing Department after the event in order to be considered for future sponsorships.
Send proof of advertisement to:
By Mail:
Keesler Federal Credit Union
ATTN: Donations and Sponsorships
13083A Seaway Rd, Gulfport MS 39503
By Fax: 228-385-4373
By Email: [email protected]
For questions concerning your request, please call 228-385-5500 ext. 6363.
What We Support
Retired military, veterans, active duty military and military family support
Local youth support, education or development programs
Financial education
Community development projects
Serving people with special needs, including those with health problems, the homeless and the hungry
Cultural development
Military-related business development activities
What We DON'T Support
For-profit or political organizations2
National organizations or organizations that do not directly benefit the communities served by the credit union3
Social outings, parties, alumni banquets, family reunions4
Donations to individuals
Organizations that have previously received two donations in the calendar year
Please Keep In Mind:
Consideration will be based on availability of funds
Keesler Federal members will be given priority over requests by nonmembers
Keesler Federal must be guaranteed recognition by the organization or group making the request, such as published advertising, booth space, or signage
A photo or other proof of advertisement must be submitted to the Marketing department after the event in order to be considered for future donations or sponsorships
Disclosures
1Federally insured by NCUA. Membership eligibility required. See contest rules.
2This excludes the political action committees working on behalf of credit unions.
3This excludes national emergencies or natural disasters, or credit union trade association fundraisers.
4Some consideration may be given to organizations within the credit union's field of membership.