Keesler Federal Member Giveback Program
Our members and the communities we serve are at the heart of everything we do. Whether through our Member Giveback program, sponsorships and donations, or college scholarships, we understand that strengthening our communities makes all of us stronger.

Unlike other financial institutions' freebies, Keesler Federal's innovative monthly Member Giveback program gives you a chance to win amazing prizes you can REALLY use. Prizes like $3,000 in cash, your direct deposit matched up to $2,000, a mortgage payment, car payment or signature loan payment reimbursed up to $1,000, and many others. You're automatically entered in the drawing just for using Keesler Federal products and services.1
In 2022, the number of monthly giveback winners was increased from 36 to 75 in celebration of our 75th anniversary. Great news – this increase is now permanent, giving you more chances than ever to win!
Current Giveback Winners Official Contest Rules Become a Member
Sponsorships & Donations
We're committed to giving back to the local communities we call home. In 2021 we granted more than $650,000 in charitable donations, sponsorships and signature initiatives.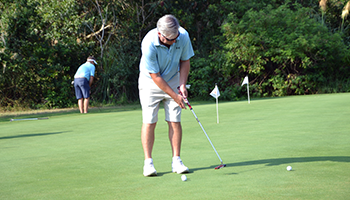 Eagles Under the Oaks
Organized in partnership with The Oaks Golf Course in Pass Christian, this annual 18-hole charity golfing event raises funds for Combat Wounded Veterans of South Mississippi.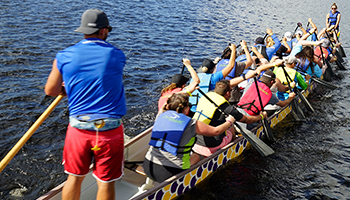 United Way Dragon Boat Races
This fierce competition puts strength and coordination to the test. Teams race across the water to compete for the Winner's Paddle, while raising funds for the United Way of South Mississippi.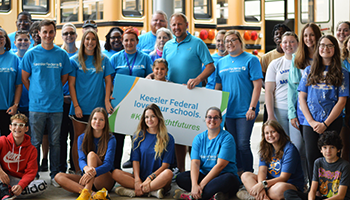 Backpacks for Bright Futures
Since 2019, this innovative program has provided free backpacks and school supply kits to thousands of incoming public-school kindergarteners in the six coastal Mississippi counties.
Request a Donation or Sponsorship
Keesler Federal is committed to investing in events and organizations that positively impact the community and the members we serve.
What we support
Retired military, veterans, active duty military and military family support
Local youth support, education or development programs
Financial education
Community development projects
Serving people with special needs, including those with health problems, the homeless and the hungry
Cultural development
Military-related business development activities
What we DON'T support
For-profit, religious or political organizations2
National organizations or organizations that do not directly benefit the communities served by the credit union3
Social outings, parties, alumni banquets, family reunions4
Donations to individuals
Organizations that have previously received donations in the calendar year
Please keep in mind:
Consideration will be based on availability of funds.
Keesler Federal members will be given priority over requests by nonmembers.
Keesler Federal must be guaranteed recognition by the organization or group making the request, such as published advertising, booth space, or signage.
A photo or other proof of advertisement must be submitted to the Marketing department after the event in order to be considered for future donations or sponsorships.
Lisa J. Stubbs Memorial Scholarship Contest
In honor of Keesler Federal's 75th anniversary and to commemorate the year we were founded; winners of our 2022 Lisa J. Stubbs Memorial Scholarship Contest will each receive $1,947  instead of the $1,000 awarded previously!
Who's eligible
The contest is open to Keesler Federal members in good standing who will be full-time college students in the upcoming school year.
How to apply
Our 2022 essay contest is currently closed, but be on the lookout next year!
About Lisa J. Stubbs
In 1992, the scholarship program was dedicated to Lisa J. Stubbs, a Keesler Federal employee of over 8 years. While employed full time at the credit union, Lisa attended night classes, working toward her degree. Lisa died at the age of 25 after a lifelong struggle with cystic fibrosis.
Since Lisa's courage and determination were an inspiration to all who knew her, the scholarship program was renamed in her honor in hopes that her spirit of achievement would inspire others to reach new heights.
Disclosures
1Federally insured by NCUA. Membership eligibility required. See contest rules.
2This excludes the political action committees working on behalf of credit unions.
3This excludes national emergencies or natural disasters, or credit union trade association fundraisers.
4Some consideration may be given to organizations within the credit union's field of membership.