We Have a Solution Just For You
HOME LOANS
Low or No Closing Costs
Don't pay more than you need to in closing costs. We help you close with more money in your pocket.
Flexible Terms & Rates
With terms from 10 to 30 years and both fixed-rate and adjustable-rate options, you can let your budget drive your mortgage, not the other way around.
Expert Guidance & Advice
With comprehensive online resources and dedicated loan representatives, you'll feel informed every step of the way.

As an added bonus, having a home, land or construction loan with us makes you eligible for our monthly Member Giveback drawing.
Find the Right Mortgage Loan to Fit Your Needs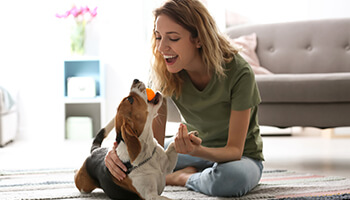 Purchase Your New Home
Choosing the right mortgage lender is almost as important as finding the right home. See why Keesler Federal is the right choice for you.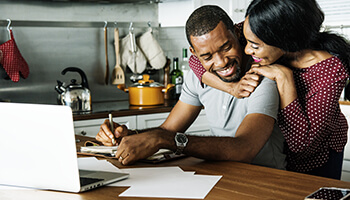 Get a Personalized Quote on a Home Loan
Our easy to use mortgage loan quote tool helps you decide what home loan option may be the right one to fit your needs.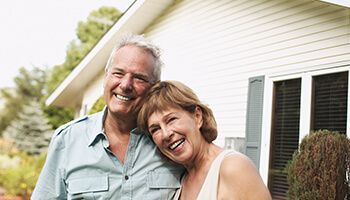 Refinance Your Existing Home Loan
Want a little more in your pocket? See if you can pay less each month by taking advantage of our highly competitive rates.
Compare Your Mortgage Options
To start paying off your mortgage at a lower interest rate, particularly if you'll be looking to sell within 5 years.

$726,000. Jumbo loans available.

Rates may adjust only every 5 years up or down, limited to a 2% cap.

Up to 95% after qualifying

Lender paid credit up to $2,500 towards closing costs.
$726,000. Jumbo loans available.

Fixed rate for up to 30 years

Fixed rate for up to 30 years
Other Mortgage Solutions
USDA and FHA Mortgages
VA Mortgages
Contact Us About Other Mortgage Options
First-Time Homebuyer Program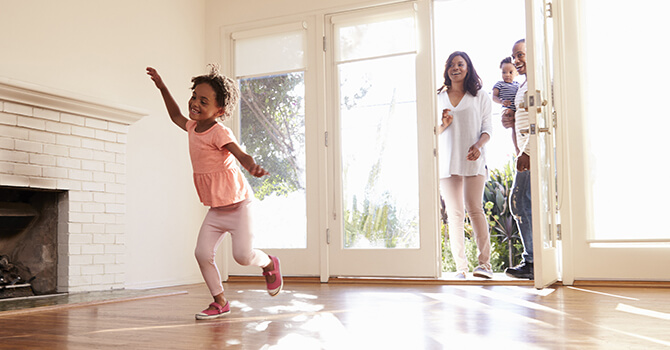 If you thought home ownership was not possible, think again. Keesler Federal's First-Time Homebuyer Program is designed specifically for members who are ready to take the next step and realize their dream of homeownership. The mortgage process can be complicated but rest assured, our expert lending team will be there with you the entire way.

Program Highlights1
100% financed
20 to 30-year terms
Min credit score is 680
Min loan amount $50,000
1Single residences only.
Must not currently own or have owned property in the last 3 years.
First time homebuyer counseling program required.
Keesler Federal Mortgage Center
Get Prequalified
Get a better idea of your monthly payment, and interest rate for the home you have in mind.
Home Buying Resources
Get your learning on with our comprehensive mortgage resource library.
Get a Custom Quote
Complete the form below and we will create customized quotes based on your loan details.
Mortgages FAQs
Property/Home must be located in the state of Alabama, Louisiana, Mississippi or Florida.
Keesler Federal's only in-house fees are the origination fee and processing fee. All other fees are outside fee (attorney fees, appraisal fee, credit report fee are a few) Funds will be collected to set up escrow account for taxes and insurance.
Payments can be made online, over the phone or in a branch. Balances will not show on the member's receipt for payments made within a branch. See all loan payment options here.
See all Mortgage Loan FAQs
Disclosures
Available in MS, LA, AL, FL.
10-Year Fixed Mortgage | 15-Year Fixed Mortgage | 30-Year Fixed Mortgage | Fixed-Rate Second Mortgage | Jumbo Mortgage | Adjustable Rate Mortgage | VA Mortgage
*Offer: If a Keesler Federal Credit Union member is offered a better mortgage interest rate by a competing financial institution for the purchase or refinance of their home, Keesler Federal guarantees that they will beat or match the documented offered rate. If Keesler Federal cannot match the rate, Keesler Federal will deposit $1,000 into the Member's Keesler Federal account after the loan closes with the competitor.
Terms and Conditions:
• Guarantee is available for purchase and refinance first lien mortgages.
• Eligible programs include Conventional, VA and loans programs. Mortgages available in MS, AL, LA and FL.
• These first mortgage programs are not eligible: Land Loans, Jumbo Loans, Home Equity, ARMs, Home Free and any other program that may feature a Keesler Federal lender credit.
• Members requesting a rate match must obtain an LE (Loan Estimate) from the other lender and present it to their Keesler Federal Loan Officer within 24 hours of application along with all documentation required to lock the rate on the loan. Keesler Federal must lock the loan rate at this time.
• Alternative documentation used to show competitor's terms and rate will not qualify for offer. The LE from a competitor is required to be provided to Keesler Federal.
• The terms of the competing loan must be identical to Keesler Federal's loan program. For example, a competitor's 15-year fixed-rate conventional conforming loan, with mortgage insurance, is not identical to a Keesler Federal 15-year fixed-rate conventional conforming loan that does not have mortgage insurance.
• Keesler Federal reserves the right to charge points to match a competitor's rate. Fees should not factor into the rate match.
• Once the Member locks the rate with Keesler Federal, the loan must close and funds must be disbursed within the rate lock commitment period. If the rate expires, the rate match will be voided and rate will be relocked at current market rates.
• The Lender Information section on the Loan Estimate must be fully completed by the competing financial institution in order to have a valid Loan Estimate. Incomplete Loan Estimates will not be considered for the Rate Match Guarantee offer.
• To receive the $1,000 guarantee, the Member must provide a signed, executed copy of the final Closing Disclosure, copy of the Note, a signed copy of the initial mortgage application, and a copy of the first mortgage statement or recorded Deed of Trust within 60 calendar days of the loan closing with the original competing lender. The Member must document that the mortgage loan closed and was not rescinded in order to receive the guarantee.
• The Guarantee Offer is not valid if original loan terms or conditions change prior to closing.
• In order to be eligible for the $1,000 guarantee, the Member must have requested a rate match from a Keesler Federal Mortgage Loan Originator, presented the competitor's completed LE, and documented that Keesler Federal was unable to match the competitor's rate. A Keesler Federal issued LE, with a higher rate, will serve as documentation that Keesler Federal was not able to match the rate when the rate match request was made along with the completed competitor's LE.
• If the Member refuses to lock the rate with Keesler Federal when we agree to match the rate, this offer is no longer valid.
• Once required closing documents are reviewed and approved, the $1,000 guarantee will be deposited into the member's Keesler Federal account. The deposit will be performed within 30 calendar days of receiving and approval of the necessary documentation.
• The Member is responsible for any personal tax liability arising out of receipt of the $1,000 guarantee.
• The borrower must be a Keesler Federal member at the time of the initial application or Loan Estimate date to qualify.
• Ask your Keesler Federal Mortgage Loan Originator for list of required documents to be presented at time of application.
• All information listed on the loan application must be accurate and complete.
• There may be no credit related disputes, such as credit reporting errors which must be rectified prior to loan closing. If Federal law requires a three day delay when providing updated disclosures thus resulting in a delay of the closing date, Keesler Federal will not be responsible for the rate expiring due to the delay.
• The appraisal report on the home must assign a value equal to or greater than the purchase price of the home. The appraisal report must be acceptable to Keesler Federal Credit Union.
• The closing may not be delayed by the seller or a third party, such as an appraiser, real estate attorney or title company, failure to obtain a homeowner's insurance policy, flood zone determinations, inclement weather, a natural disaster, or some other emergency outside of Keesler Federal Credit Union's control. Keesler Federal will not be responsible for the rate expiring due to these delays.
• If the delay of a closing date is caused by Keesler Federal Credit Union and the rate lock expires, Keesler Federal will extend the lock and honor the Guarantee.
• The Rate Guarantee does not apply to short-sale purchases or bank-owned/investor-owned properties.
• Terms and conditions for the Rate Match Guarantee program are subject to change.
• The Rate Match Guarantee program is subject to change and may be discontinued at any time.