In search of the perfect checking account? Good news—we've got three.
The right checking account provides a nice, solid foundation for the rest of your banking. Choose from three accounts, all with these great features:
Platinum debit card
MasterCard® Platinum Debit Card with no monthly fee
Keesler Online
Fast and convenient online and mobile banking
Online Bill Pay and DepositNOW
Pay bills online and deposit checks on the go
Overdraft protection
Overdraft Privilege available on all approved accounts. Learn more
No minimum balance
No minimum balance on any of our checking accounts
High-tech protection
Free EMV chip debit card and real-time text alerts
Now, let's find the right account for you:
Free money orders, checks, and travelers card

Free money orders, checks, and travelers card

Free $10,000 AD&D insurance

Free $10,000 AD&D insurance
A free, no-strings-attached checking account

Free money orders, checks, and travelers card

Free $10,000 AD&D insurance
To earn higher dividends when you meet our simple requirements

Dividends of

1.39%

on balances up to $25,000,

2

paid monthly

Free money orders, checks, and travelers card

Free $10,000 AD&D insurance
An account with extra benefits, like travel services, ID theft protection and more

Dividends of

0.15%

on balances up to $2,500 or more; paid monthly

Free money orders, checks, and travelers card

Free $10,000 AD&D insurance
The Ultimate Checking experience
In addition to earning higher dividends on balances of $2,500 or more, Ultimate Checking provides extra benefits such as:
Discounts on travel and rental cars
Identity theft protection
National retail discounts
Dining and entertainment discounts
Health savings
Cash-back rewards
Ultimate Checking is free for: Elite Prime members and members with monthly direct deposit and combined balances of $10,000 in loans3 and deposits on all accounts with the same primary member.
Enroll in Ultimate Checking benefits
Debit Card
Enjoy the benefits of our MasterCard® Platinum Debit Card, including:
No monthly fee and unlimited purchases
Easy, safe and convenient—can be used anywhere MasterCard is accepted
Free cash withdrawals at Allpoint, CUHere and MoneyPass ATMs
Get cash back for point-of-sale purchases
Extended warranty, price protection and other perks
Five great designs to choose from
Overdraft Privilege
Life is busy and unpredictable. Despite your best efforts, it can be easy to lose track of your account balance. Overdraft Privilege is a service that protects you (up to an assigned limit) when there is insufficient money in your checking account to cover transactions such as checks, teller withdrawals, ACH transactions, and recurring debit card payments. There is no cost for this service unless you use it; you may be charged a $25 fee for each overdrawn item.
Make Smart Change With Your Spare Change
Smart Change automatically rounds up all your debit card purchases to the next dollar and deposits the difference into a savings account earning 2% APY4 in dividends.
It's an easy way to save –and grow – your money!
All you need to get started is an eligible Keesler Federal checking account (Ultimate, Free4all or eAdvantage checking) and debit card.
You can enroll at any branch or by calling 1-888-KEESLER.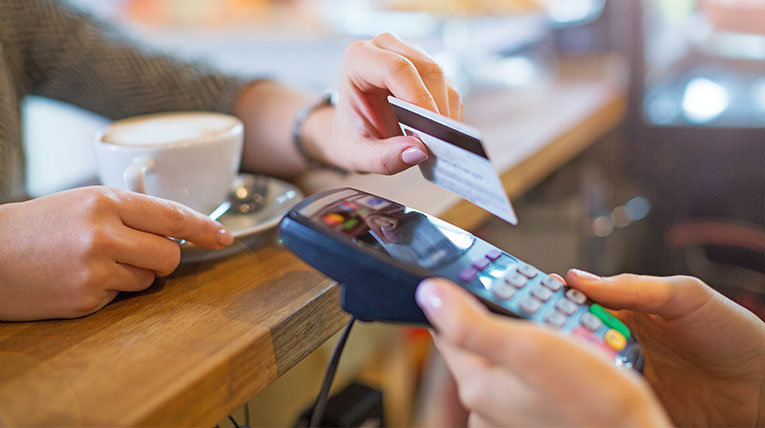 Simply Debit Savings Account
Simply Debit®—a savings account with a debit card—is designed for members who may not qualify for a standard checking account, but still need the convenience of an account with a debit card. For a $10 monthly fee,5 you enjoy:
Free MasterCard Debit Card
Free Keesler Online
Free Keesler Mobile
Worldwide ATM access
After a year of responsibly using Simply Debit, you may apply for one of our regular checking accounts.
Visit any branch to learn more about Simply Debit.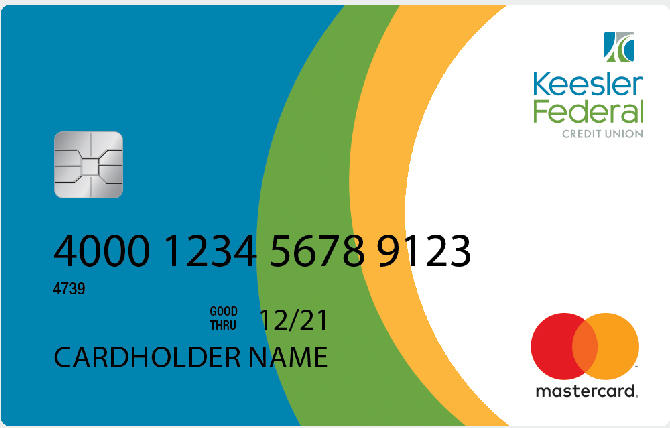 Checking FAQs
No. To open a checking account members are required to have a savings share account with a minimum of $5 at all times.
Yes, you may make up to 6 withdrawals per month by calling or visiting a branch.
See all Checking FAQs
Online and mobile banking
Take care of most of your banking needs from your desktop, tablet or mobile device. Simply login from wherever you have internet access to manage your accounts, pay bills and more.
Other benefits of joining Keesler Federal
Membership at Keesler Federal is the membership that just keeps on giving! Enjoy friendly service, great rates, low fees, and more.
Open a checking account today
Disclosures
1To avoid the $8 monthly fee on our eAdvantage Checking, you need to meet these four simple requirements:
15 debit card transactions posted to your account
One bill paid with Keesler Federal online bill pay
Receive eStatements
At least one monthly direct deposit into your eAdvantage Checking account
2Higher bonus dividend rate earned if above criteria is met on balances under $25,000. If criteria is not met or for any amount on deposit in the eAdvantage Checking over $25,000 – earn the standard Ultimate Checking rates.
3Does not include credit cards.
4APY is annual percentage yield. Membership and credit eligibility required.
5Membership eligibility required. Must be 18 or over to qualify, even if joint owner is over 18. Overdraft Privilege and Balance Shield are not available with Simply Debit. Online Bill Pay, DepositNOW and external ACH transfers are not available with Simply Debit. Email address and eStatements required. Choose Savings to withdraw cash from a Simply Debit account at an ATM. An additional $10 monthly fee will be charged for paper statements if no email address is provided or if eStatements are declined.