Get Digital and Transform the Way You Bank
Your time is precious, and a trip to the branch may not always be possible. That's why Keesler Federal offers free, secure mobile and online banking, available anywhere you have internet access, 24/7. It's complete control at your fingertips, so you can get on with the important business of enjoying life!
Download the Mobile App
Our mobile app is packed with convenient features and services that make your financial life easier. On our app, you can:
Apply for accounts and loans
Manage your cards
View multiple accounts
Pay your bills online

Monitor your credit score
Set up alerts and notifications
Link to external accounts
And so much more!
Digital Wallets
A digital wallet lets you pay for purchases directly from your mobile device in seconds just by waving or tapping it at the checkout terminal. Add your Keesler Federal debit and credit card to your digital wallet and enjoy the convenience of paying for purchases quickly while on-the-go.
Digital Banking Benefits That Empower You to Do More
Online and Mobile Banking How-To Videos
Learn more about creating a new account and setting up your profile.
Designate which accounts primary and joint account holders can view.
Link external accounts and set up online banking to fit your needs.
Turn off or freeze lost or stolen cards, set travels plans and more with the flip of a switch.
Deposit checks electronically from your mobile phone or desktop computer.
Transferring money internally or externally is easy.
Go paperless with eStatements.
Set notification alerts on your accounts.
Monitor transactions and analyze spending patterns!
Paying your mortgage has never been easier.

As an added bonus, making a transaction on the mobile app, using online bill pay or having direct deposit
makes you eligible for our monthly
Member Giveback
drawing.
"I received a Member Giveback last year and it was crazy just looking at my bank account. I thought there was an accident…
I learned it was a Member Giveback of $1,500 and was amazed. It was so great. Who does that?"
Audrey – Biloxi, MS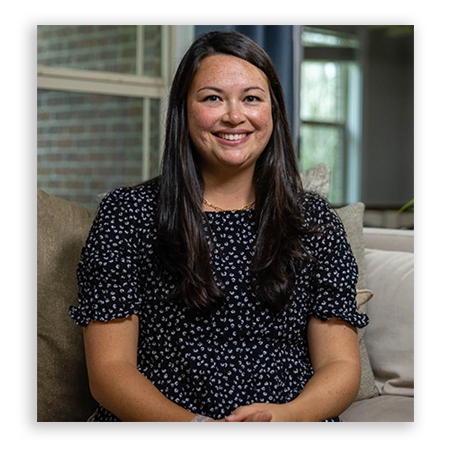 Free Credit Score Monitoring
Staying on top of your credit has never been easier! Access your credit score & more within online and mobile banking.
You get all this ANYTIME and ANYWHERE for FREE:
Daily access to your credit score
Real time monitoring alerts
Personalized credit report
Financial education
Special credit offers based on your score
All this with no impact to your credit score!
Enrolling is easy!
Simply log in to online or mobile banking and select the Credit Score & Report option.
Frequently Asked Questions
Keesler Federal offers FREE credit score reporting through the SavvyMoney program. SavvyMoney helps you stay on top of your credit and understand what your score represents. You get your latest credit score and report, the key factors that impact the score and the most up to date offers that your credit score earns you. With this program, you always know where you stand with your credit and how Keesler Federal can help save you money by reducing interest fees.
What is a SavvyMoney Credit Report?
The SavvyMoney Credit Report provides you all the information you would find on your credit file including a list of open loans, accounts and credit inquiries. You will also be able to see details on your payment history, credit utilization and public records that show up on your account. SavvyMoney pulls your credit profile from TransUnion, one of the three major credit reporting bureaus.
How often is my credit score updated within SavvyMoney?
If you are a regular online banking user, your credit score will be updated every month and displayed on your Keesler Everywhere home page. You can click "refresh score" as frequently as every day by navigating to the detailed SavvyMoney module.
Will checking my score in SavvyMoney affect my credit and possibly lower my credit score?
No. SavvyMoney is a "soft pull", which does not affect your credit score. Lenders use "hard pulls" when making underwriting decisions about your loan requests which can reduce your credit score.
Does SavvyMoney offer credit report monitoring as well?
Yes, SavvyMoney monitors and sends email alerts when there has been a change to your credit profile.
Does SavvyMoney work on mobile devices?
Yes, SavvyMoney can be accessed on both mobile and tablet devices. On the mobile app, it is located under the "More Widgets" menu. From there, you would launch SavvyMoney.
Does Keesler Federal use SavvyMoney to make loan underwriting decisions?
No, Keesler Federal uses its own established methods for pulling member credit reports for loan decisions. SavvyMoney is strictly an educational tool for members to monitor and understand their credit scores.
How does SavvyMoney keep my financial information secure?
SavvyMoney uses bank level encryptions and other security measures to ensure your data is safe. Your information is never sold or shared with a third party.
Can a joint account holder also use SavvyMoney?
SavvyMoney pulls the credit score based on the information of the primary account holder only. A joint account holder would have to open their own account as a primary account holder to get their own SavvyMoney module.
Login here to explore your credit score with SavvyMoney.
To ensure ACHs are setup correctly, a 14 digit number that includes the 4 digit share Id followed by your 10 digit account number is needed.
The easiest way to tell is to check your statement in online banking under Statements or on the printed copy of your statement. The name listed first is the primary account owner. Joint account owners are listed under each share account as you view down the statement.
Many of you use Internet Explorer to browse the web, but did you know that Microsoft is phasing it out to be replaced by Microsoft Edge?
Effective immediately, Internet Explorer will no longer support Keesler Federal's online banking site. Internet Explorer users will need to update their browser to Chrome, Edge, Safari, Firefox as soon as possible to access online banking.
Please also make sure you have disabled any pop-up blockers as those will limit your ability to use some online banking functions.
After you have logged in for the first time, and updated your password, you can navigate to "Settings" located under your name in the top right corner, select "Security" and feel free to make your changes. You can update your username and/or password as well as manage multi-factor authentication options.
You can pay almost any company or individual in the U.S. You can pay a company that sends you a bill, like the phone company, or a person or company you owe money to but don't necessarily receive a bill from, like your lawn mowing service. Although all payments are set up within Bill Pay, the payment can be made electronically or via a paper check if your biller isn't set up for online payments.
You can also:
• Set up automatic payments for recurring bills — like rent or cable TV.
• Make one-time payments for bills that differ each month — like the phone or utility bill.
Follow these seven steps to reset your online banking password. For more detailed instructions, see our Password Reset PDF.
Navigate to the login area.
Click on the login button and click on "Forgot Password?" located under the login box.
Agree to the password safety guidelines and click continue.
Confirm your identity. You will need your username, social security number and zip code.
Select the method by which you would like to receive your temporary password.
Enter your username.
Enter the temporary password you just received here. This password is good for 24 hours.
Create your new password.