You may be an ocean away, but we're still committed to your success
The Keesler Federal Credit Union family includes military personnel who use our wide array of financial services at Royal Air Force Bases in the U.K., as well as military and civilian members all over the world.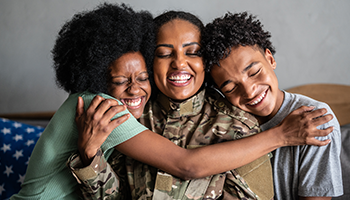 Checking That Pays More.
Get a great return on your money with 3% APY on Kasasa Cash, the FREE checking account that earns even more than options like CDs.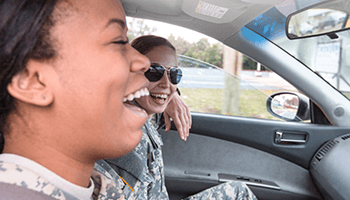 Let's get you in the driver's seat asap!
Our fast and easy loan application process can get you pre-approved and car shopping like a cash buyer in no time. Apply with just a PSC address.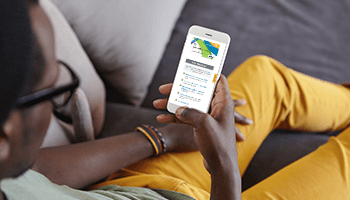 Best credit card. Ever.
With rates as low as Prime, no annual fee, great rewards and a 12-month introductory rate on purchases or balance transfers, you can't go wrong.
Keesler Federal United Kingdom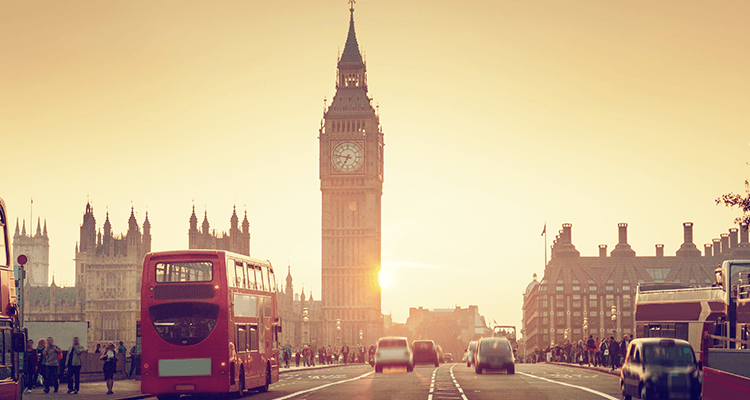 U.K. Branches
RAF Lakenheath Branch
Building 987
RAF Lakenheath
Brandon, Suffolk IP27 9PN
Mailing Address: Unit 5290
APO 09461
Phone: Commercial 01638 533268 DSN 314 226-2115
U.K. Phone: 011-44-1638-533268
U.K. Toll Free and U.K. Express Loans: 0-800-585-765
Email: [email protected]
Hours: Mon-Fri: 8:30am – 4:00pm
Sat: 9:00am – 12:30pm
Services: *ATMs at BX, Shoppette and Commissary, Shared Branching Available, Signature Guarantee
Schedule an Appointment
RAF Alconbury Branch
Building 582
RAF Alconbury
Huntingdon, Cambridgeshire
PE28 4DA
Mailing Address: Unit 5755
APO, AE 09470
Phone: Commercial 01480 451898 DSN 314 268-3861
Email: [email protected]
Hours: Wed-Fri: 10:30am – 3:30pm
Services: ATM, Shared Branching Available, Signature Guarantee
Schedule an Appointment
RAF Mildenhall Branch
Building 131
RAF Mildenhall
Mildenhall, Suffolk, IP28 8NF
Mailing Address: Unit 4704
APO AE 09459
Phone: Commercial 01638 515717 DSN 314 238-2686
Email: [email protected]
Hours: Mon-Fri: 8:30am – 4:00pm
Services: ATM at Branch and Galaxy Club, Shared Branching Available, Signature Guarantee
Schedule an Appointment
What can Keesler Federal do for you today?
Sterling Exchange Rate
11/30/23
Sell (Conversion) Rate1
1.30
Buy (Reconversion) Rate1
1.24

1 Rates are updated daily after close of business and are effective for the date(s) specified.
Keesler Federal Digital Banking. Available Worldwide.
Keesler Federal digital banking empowers you to transform the way you bank. Below are some of the reasons why.
Download our Mobile App
Our online banking app is packed with many smart and convenient features all designed to help make managing your finances easier.
Monitor Your Credit Score 24/7
Every time you login, you'll get daily credit score and security updates as well as money-saving offers personalized to your credit score.
Link to external accounts
You can link to your accounts from other financial institutions and manage your finances from inside our application.
Card Management Tools
You can lock and unlock debit and credit cards, send travel alerts and so much more, all from your desktop or mobile device.
Signup for Online and Mobile Banking Today
We have so much more to show you about our online and mobile banking. For a complete overview, including how-to videos, visit our Keesler Federal Everywhere page.
If you're interested in signing up, click the register here button below.
Keesler Federal Everywhere New Users Register Here Join Keesler Federal
For Those Active Duty and Overseas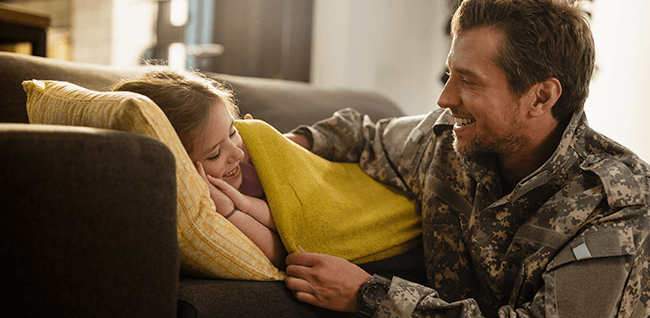 Active Duty Discount Program
We understand active duty comes with great sacrifice. And, we know those who serve go above and beyond for that duty. At Keesler Federal, we believe you deserve the same in return. Our Active Duty Discount program qualifies you for an exclusive .25% discount on personal and auto loans.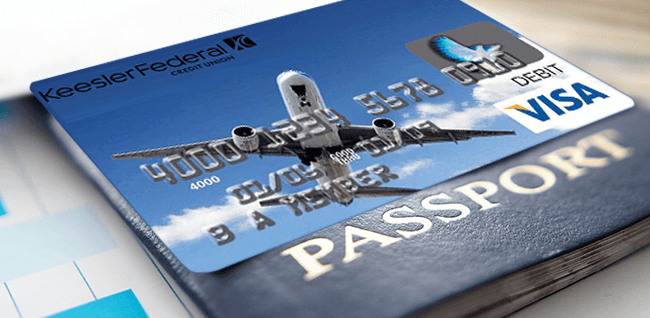 International Travel Card
Our international travel card is a safe alternative to traveling with cash, credit cards or traditional travelers checks. It's available instant issue in the U.K. and uses secure EMV chip technology. Get yours at any Keesler Federal branch and use the handy button link below to register and activate your card.
Important Info for Members Arriving and Leaving the U.K.
Mobile Phone Network Offer*
If you need a U.K. phone number but don't want to be tied into a 12-18 month contract, Keesler Federal can help. Pay-As-You-Go SIM cards are available for any unlocked cell phone from one of the four major U.K. networks and we will deposit £10 (USD equivilent) to help you activate the service.
To take advantage of this offer, visit any Keesler Federal U.K. branch. We'll help you open your account and give you the activated SIM card the very same day.
Leaving the U.K.? We can help.
Whether you need help negotiating rental and utility refunds or shipping your vehicle financed with Keesler Federal, we're here to help make your move from the U.K. as easy as possible. Stop by your local branch for more information.
Apply Now Online or By Phone
Disclosures
*New members must open a Keesler Federal checking account to qualify. Funds will be deposited into the account within 30 days of opening. Must be 18 or older and not currently have a Keesler Federal account. Membership and credit eligibility required.