Get to Know Us
Meet the Team
Board of Directors

The volunteer Board of Directors oversees operations to help ensure that we're moving in the right direction. They serve with passion for the financial well-being of members, as well as the strength and integrity of our cooperative.
James Hollingsworth, Chairman
Prior to his election as Chairman, James Hollingsworth served as Board Treasurer. He served 39 years with the Air Force and retired a full Colonel. He was the Director of Technical Training Operations at Keesler AFB, culminating in his being awarded the Outstanding Civilian Career Service Award. He holds degrees in Administration Management, Business Administration, and a Master's in Operations Management from the University of Arkansas. He served as a nuclear weapon Intercontinental Ballistic Missile Launch Commander, Command and Control Officer, Recruiting/Marketing Officer, Squadron Commander, and Chief of Combat Skills Training as well as Chief of AF Training Requirements at the Pentagon. His military professional education includes Squadron Officer School, Air Command and Staff College and Air War College. His military awards and decorations include the Legion of Merit, Air Education and Training Command's Chief of Staff of the Air Force Team Excellence Award twice and Keesler's Wing Lance Sijan Leadership Award.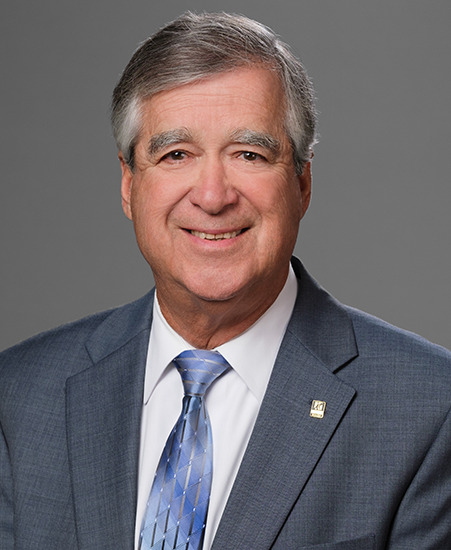 Jamie Perronne, Vice Chairman
Jamie Perronne previously served as Secretary of the Keesler Federal Board. She is a graduate of the University of Southern Mississippi with Master's and Specialist degrees in Educational Administration. She also graduated from the Mississippi University for Women (Bachelor's degree). She was a social studies teacher at St. Martin High School for 17 years, serving as Chairperson of the Social Studies Department, and an administrator in the Jackson County School District, serving as Director of Federal Programs/Accreditation. She taught as an adjunct instructor in the Department of Education/Psychology of the University of Southern MS. She was among a team of educators selected by the MS Department of Education and the Southern Association of Colleges and Secondary Schools (SACS) to evaluate the performance of school districts throughout the state in meeting required accreditation standards. She also served as President of the Board of Directors of the Jackson County School District Employees Federal Credit Union.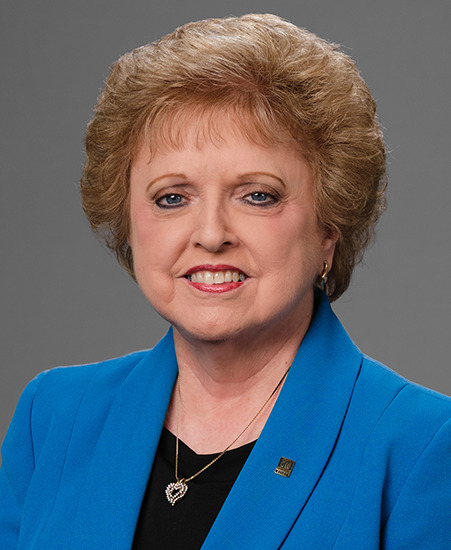 Cynthia Payne Childers, Treasurer
Cynthia Childers previously served as Board Chairperson, Vice Chairperson and Treasurer. She earned a Bachelor's degree from LSU Monroe in Corrections and has been a small business owner for over 43 years. Her company has been recognized with the Economic Excellence Award by the Gulf Coast Chamber of Commerce and the Harrison County Development Commission as an Outstanding Midsize Company of the Year. She personally has received recognition for Biloxi Career Woman of the Year presented by Biloxi Lighthouse Business and Professional Women Club, and one of the 50 Leading Business Women of Mississippi by the MS Economic Council and the MS Business Journal. She is a Charter member of Leadership Gulf Coast and a member of the advisory board for the Pine Burr Area Council of the Boy Scouts of America.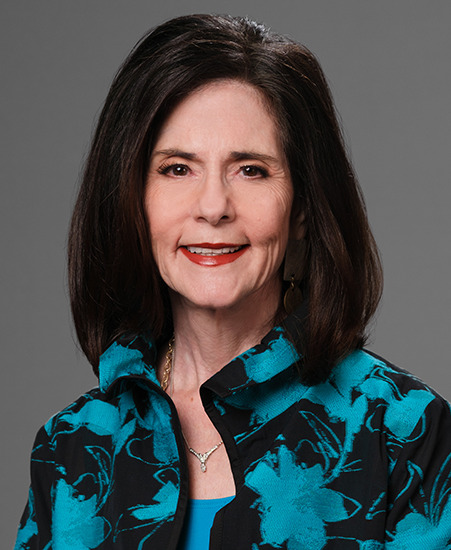 Josie A. King, Secretary
Currently serving as Board Secretary, King has also served as Treasurer. She served as a member of the Keesler Federal's Supervisory Committee for two years, as well. She retired from the Air Force (AF) after serving 20 years in Financial Management. With a background in financial services, she served in a variety of AF assignments as a Financial Management specialist in Travel/Military Pay and Accounting services. Following this, she was a training specialist for the Financial Management Officer Course for Department of the AF at Keesler Air Force Base for 10 years. She also worked as a Training Specialist for FEMA in Biloxi for two years. King graduated from William Carey University with a Master of Education degree; from Wayland Baptist University with a Bachelor's degree in Business Administration; and from Community College of the Air Force with two Associate degrees. Currently she is a member of Air Force Sergeant Association.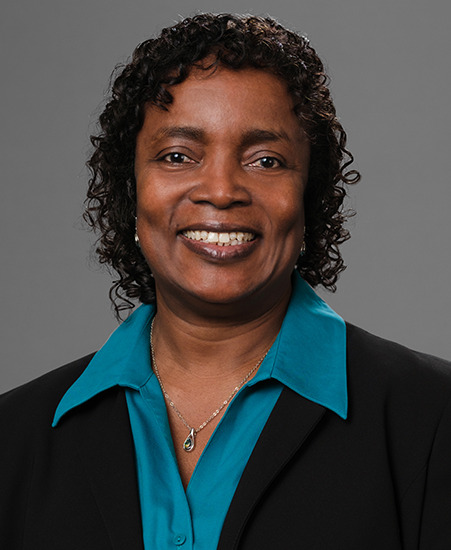 David Ford, Director
David Ford previously served on the Keesler Board Supervisory Committee. He holds a Bachelor's Degree in Business Administration and an MBA from the University of Southern Mississippi. He was named to the Outstanding Young Men of America in 1977. He has served as a Board Member for the American Cancer Society of Harrison County and the United Way of South Mississippi. He is past President of the Greater Biloxi Economic Development Foundation and past Chairman of the Harrison County American Red Cross. He served as a member of the Board of Directors of the USM Foundation and as Secretary of the Foundation's Executive Committee. He worked for Mississippi Power for 38 years, retiring in June 2006. He was honored by the USM College of Business Marketing Department with their annual Marketing Leadership Award. He has also served on the Mississippi Gulf Coast Community College Board of Trustees and was Chairman of their Board in 2012 and 2013.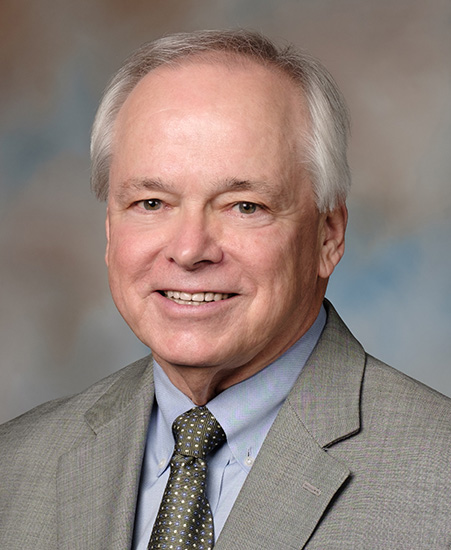 Melanie Williamson, Director
Dr. Melanie Williamson graduated from Mississippi College in 1984 with a Bachelor of Science degree in Biology. She is a 1988 graduate of the University of Mississippi School of Dentistry and completed her General Practice Residency there in 1989. Dr. Williamson has practiced general dentistry on the Mississippi Gulf Coast for thirty years and is the owner of The Dental Plaza P.A. in Biloxi. Dr. Williamson is a career long member of the American Dental Association and the Mississippi Dental Association. She is a life long member of the First Baptist Church of Biloxi where she is active in Missions and serves on the Finance Committee.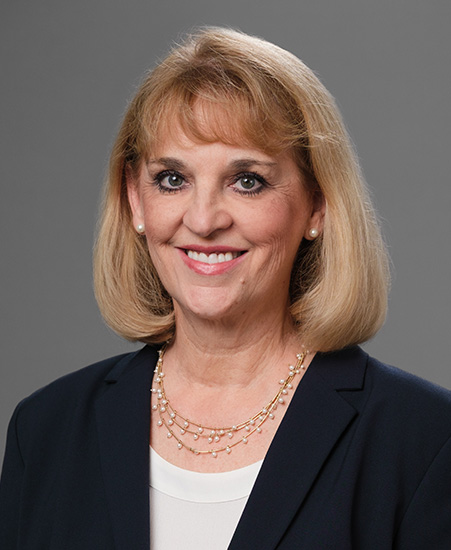 Tony Taylor, Director
Mr. Taylor is currently Director of Electrical I at Ingalls and is an 18 year member of Keesler Federal Credit Union. He is a graduate of William and Mary Mason, and Darden University Executive Programs. He currently leads a directorate of 151 managers and 1,300 employees daily with a weekly payroll of $1.8M. Mr. Taylor has more than 30 years of accounting, management and human resource experience. He is a highly decorated retired Army Sergeant Major (the highest enlisted rank) and is a Bronze Star Medal and Combat Action Badge recipient for service in Iraq. His volunteerism for credit unions in representing members spans 13 years where he held positions as a member of overview committee, credit union Secretary, Vice Chairman of Board of Directors, and as Chairman of the Board of Directors. Mr. Taylor has always had a strong will to serve whether in the military or in the community.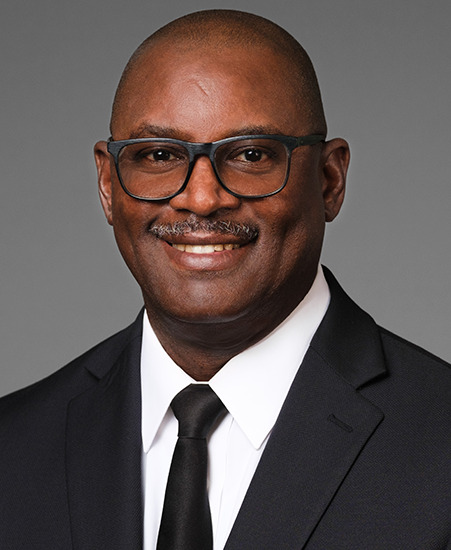 Supervisory Committee
The Supervisory Committee is created by law and appointed by Keesler Federal's Board of Directors to independently represent all members. These volunteers evaluate Keesler Federal's activities and operations to ensure soundness, compliance and reliability and appraise the adequacy of internal controls. They also ensure performance of a comprehensive annual audit, administer Board of Director elections and objectively investigate formal complaints.
From left to right: Mike Ladner, Chairman; Robert Landry, Member; Jim Mitchell, Member; Allan Micksch, Member.

Executive Team
Our Executive Team sets the strategic direction and manages the day-to-day operations of your credit union, transforming our vision into reality.
From left to right: Andrew Swoger, President & CEO; George Mitchell, EVP & Chief Operating Officer; Jason MacDonald, SVP & Chief Information Officer; Chuck Johnson, Chief Lending Officer; Sam Sohi, Chief Financial Officer.