Should you ditch your gas car for a hybrid?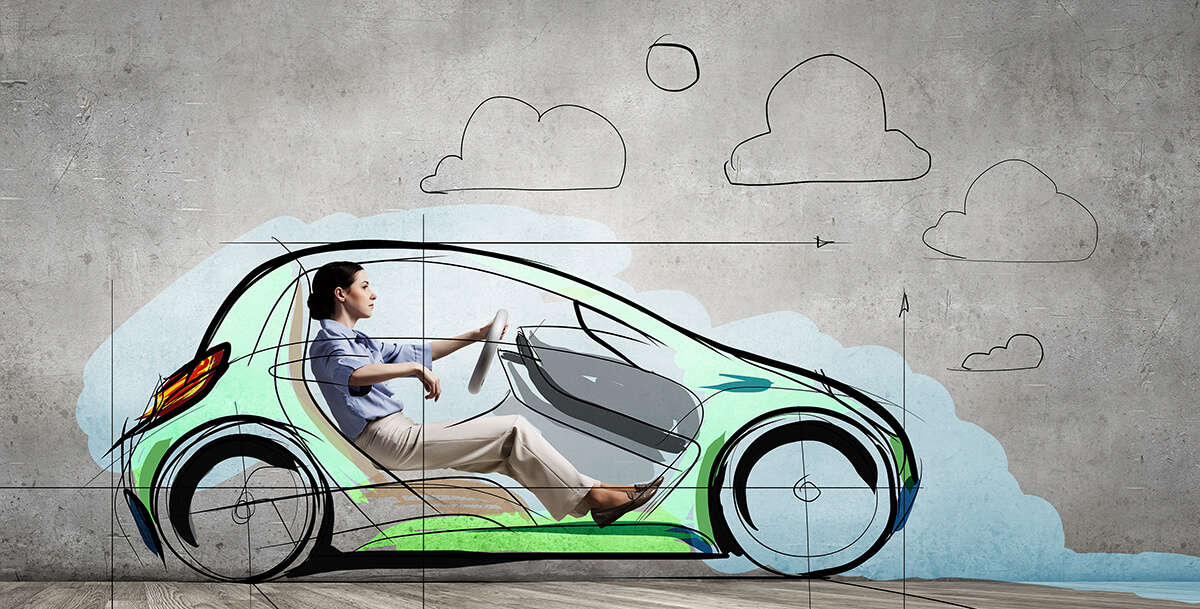 Share:
It's time for a new car, but with so many options out there, picking out the right car is harder than ever. The big question today is –
Gas or hybrid?
While initially you might think that buying a hybrid will save you money, you can't just look at savings at the pump. To get the full picture, you actually have to balance the cost of fuel alongside with the initial cost to purchase the car, as well as maintenance for the car to fully understand your potential savings.
Savings at the pump don't always offset the cost of spending more on a hybrid car, but it could. It all depends on the car you get. Fueleconomy.gov has calculated how long it would take for you to make up the difference in cost between buying a hybrid car over a similar model gas car. Let's look at some of the more popular cars on the market and compare:
| Hybrid | Gas | Years to Recoup |
| --- | --- | --- |
| Toyota Prius One – $21,035 | Toyota Yaris – $18,499 | 7.4 |
| Hyundai Sonata Hybrid – $26,835 | Hyundai Sonata SE – $22,785 | 11.9 |
| Chevrolet Malibu Hybrid – $28,750 | Chevrolet Malibu – $26,000 | 6.6 |
| Kia Optima Hybrid – $31,885 | Kia Optima EX – $29,935 | 4.5 |
As you can see, while some hybrid cars provide an almost instant return on investment, others can take closer to a decade to recoup the investment. However, these numbers aren't set in stone. If gas prices rise, the number of years it takes to earn that additional investment back will decrease. It also depends on how much you drive. If you have a short daily commute and that's the bulk of your driving, it will take longer for you to see a return on your investment than someone who drives more. These figures are calculated on driving 15,000 a year, which is roughly the nationwide average.
What about repairs?
That's another big topic of consideration when it comes to making the decision to buy a hybrid. The big repair difference is the battery. Oil changes and air filter changes will be required at roughly the same rate and cost as a hybrid car, but the battery is a whole other story.
While the average gas car battery lasts anywhere from three to five years, or roughly 30,000 – 50,000 miles, depending on a myriad factors, a hybrid battery can last up to 180,000 miles to 200,000 miles before it needs to be replaced.
*Sources – NAPA online and Edmunds.com
However, when a hybrid battery does need to be replaced, the cost is around $2,000 to replace. That's a considerably higher price tag than that of a gas car that averages around $200. When you do the math on that alone over time, unless otherwise covered by a warranty, it would cost roughly $800-$1000 to replace your gas car battery over 200,000 miles versus the estimated $2000 replacement cost of a hybrid battery once you get to 200,000 miles. With this in mind, biggest consideration is how long you intend to keep your car and how much you drive. If you're a light driver who likes to upgrade your ride every few years, then a gas car might be more beneficial. However, if you practically live in your car and drive it until the wheels fall off, hybrid may be the way to go.
How much will a hybrid depreciate over time?
Depreciation is often an important factor that gets forgotten in the car buying process. The quicker a car depreciates in value, the less you'll be able to sell it for when you're ready for a new car. As the technology improves, the depreciation rate of hybrid cars has decreased because they're becoming more and more desirable. A study done by Autolist.com confirmed that as mileage increases, hybrid cars depreciate at a slower rate than traditional gas cars, which means possibly more money back when it's time to sell.
What's the final verdict?
Ultimately, there is no right or wrong answer when it comes to choosing a gas or a hybrid car. There are several factors to consider that are situation-specific, it's not as simple as just calculating the cost savings on your gas budget. Ready to start shopping? Use our TrueCar car buying service to make your search for the perfect easier and save an average of $3,402 off MSRP*. Have you made your decision?
Membership & credit eligibility required. Actual rates and terms vary based on credit history, loan amount, and collateral.
APR is annual percentage rate.
*Between 7/1/18 and 9/30/18, the average savings off MSRP presented by TrueCar Certified Dealers to users of TrueCar powered websites based on users who received in-stock price offers and who TrueCar identified as purchasing a new vehicle of the same make and model as one of the in-stock price offers from a Certified Dealer as of 10/31/18, was $3,402. Your actual savings may vary based on multiple factors including the vehicle you select, region, dealer, and applicable vehicle specific manufacturer incentives which are subject to change. The MSRP is determined by the manufacturer, and may not reflect the price at which vehicles are generally sold in the dealer's trade area as not all vehicles are sold at MSRP. Each dealer sets its own pricing.