Never Take a Vacation From Protecting Your Information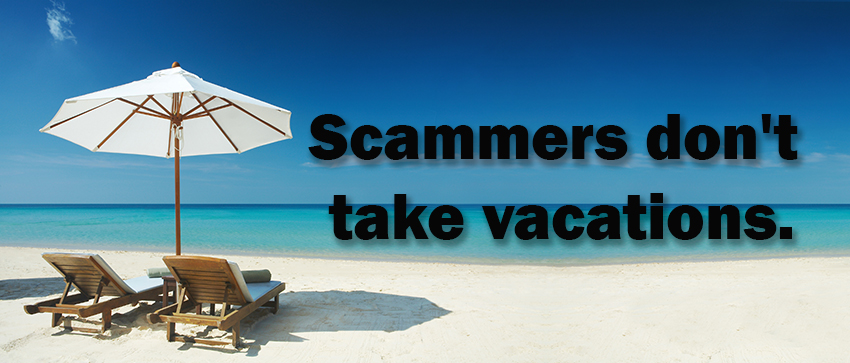 Share:
Online Security Tips
Scammers don't take vacations. It's important to be aware of commmon scamming practices so that you can protect your information every single day. We have a variety of resources to teach readers of all ages how to avoid compromising their personal information.
Computer Security
This video features for tips to help you secure your computer and protect yourself from hackers, scammers, and identity thieves.
Public Wi-Fi Networks
Wi-Fi hotspots — like the ones in coffee shops, airports, and hotels — are convenient, but they often aren't secure. Use these tips to help protect your personal information.
Common Online Scams
Many scams can be easily prevented. Learn how to recognize common online scams here.
Just for Educators
Whether you need a game for a classroom activity, videos to share on social media with parents in your community, or an article to use in your workplace newsletter, you can find it here.
Just for Parents
The best way to protect your kids online? Talk to them. Kids rely on their parents for important information – like how to be safe and responsible online. Here are some resources to help you get started.
Videos
These short videos offer an interactive way to get a step ahead of hackers and scammers. Protect Your Computer from Malware and Hijacked Computer: What to Do