Handy Advice for Hiring a Contractor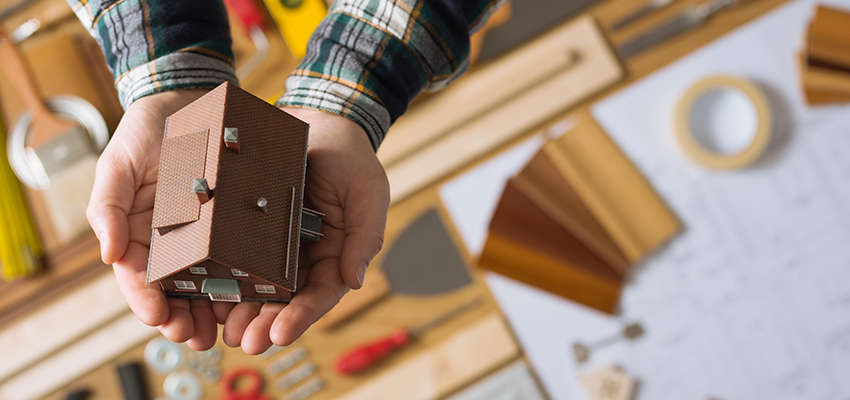 Share:
Whether you're a DIY enthusiast or not, some home improvement projects are just too big or complicated to tackle on your own. When you need a professional to get the job done, the most important decision you will make is hiring the right person or company.
Here are some tips:
1. Get referrals from friends, neighbors, coworkers.
People you know and trust are often the most valuable resources for candid information about potential service providers. An enthusiastic endorsement (or firsthand warning) may save you time, money and heartache. It can also give you a chance to view the work that was actually performed.
2. Search service provider rating sites.
The Internet offers a number of referral and customer review sites (Home Advisor, Porch, Angie's List and Thumbtack, to name a few) that are geared towards finding contractors and repair professionals in your local area. Some sites allow providers to list themselves for an advertising fee, so be sure to read closely and look for unbiased reviews.
3. Check with the Better Business Bureau.
Once you've compiled a list of potential contractors, search BBB.org for any complaints, issues and resolutions. This may help alert you to businesses with a track record of problems.
4. Conduct phone screenings.
Make note of how easy they are to reach and timeliness about returning calls, since it's a good indicator of overall responsiveness once hired.
5. Meet top candidates and get written estimates.
Ask for a free in-home consultation. If you have inspiration pictures, share them. An experienced contractor should be able to tell you what is and isn't possible, and why, along with potential obstacles. Remember, the lowest estimate is not necessarily the best.
6. Ask questions.
Find out many projects like yours the contractor has done, whether subcontractors will be used and what permits will be pulled. Request several customer references. As for copies of licenses and proof of applicable insurances (worker's compensation, property damage and liability coverage).
7. Minimize down payments and never pay cash.
Your contractor may require some funds to get started. However, never pay for the entire project upfront and get a written schedule that ties your payments to defined milestones. Keep receipts of all monies exchanged whether you are paying by check, credit card or financing.
8. Get a written contract.
It should include a thorough list of deliverables and timelines, payment schedule, materials list, warranty information, and clauses about change orders and final inspections. Look for language that covers your right to cancel within the Federal Trade Commission's three-day cooling off period.
Keesler Federal Home Equity loan products are great tools to help fund home improvement projects. Visit our Home Loans page for more information.