Keesler Federal's Andy Swoger Recognized as a Top Financial Leader in NOLA Market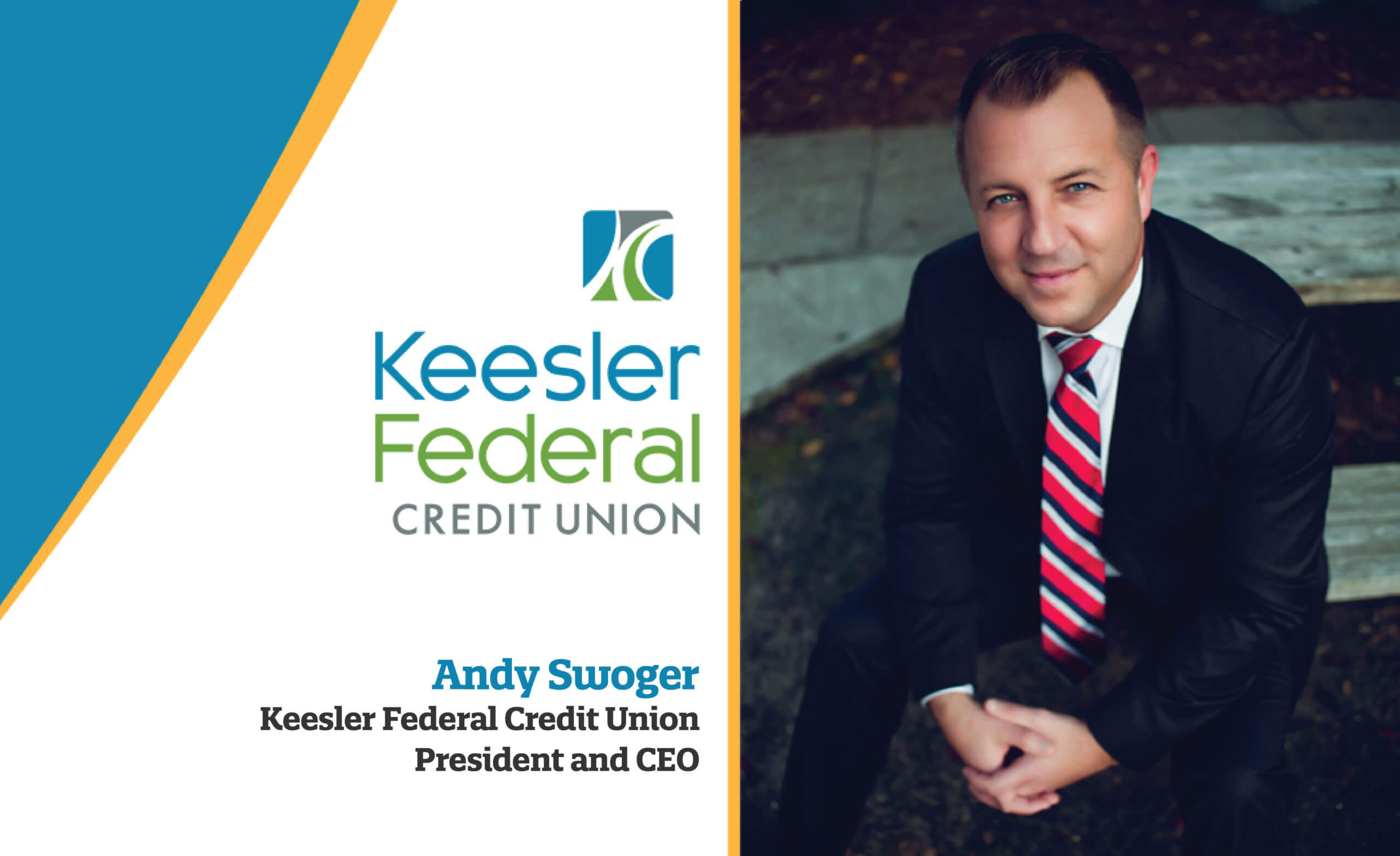 Share:
Andy Swoger, Keesler Federal Credit Union President and CEO, has been recognized as one of the top financial professionals in the New Orleans market for 2020.
New Orleans CityBusiness announced its annual Money Makers, a listing of 50 professionals whose fiscal work has set the pace for their company and the region. The honorees were selected based on industry and community involvement as well as career achievements.
Swoger was one of nine honorees in the banking category.
Swoger was named President and CEO of Biloxi-based Keesler Federal in 2016. Since that time, he has overseen unprecedented growth. The branch network has grown from 24 to 40, with the number of New Orleans market branches increasing from one to six.
During the past four years, total membership at the not-for-profit cooperative increased to more than 250,000 (21 percent); assets topped $3.6 billion (30 percent increase) and loan amounts hit $2.3 billion (91 percent). In 2019, the company reached $1 billion in new loans annually for the first time in its history.
The performance has led to Keesler Federal to being ranked for three consecutive years on the Forbes' list of "America's Best In-State Banks and Credit Unions."
Swoger's credit union career spans 16 years, including Chief Financial Officer at Texans Credit Union just prior to joining Keesler Federal. He graduated from Kent State University with a Bachelor of Business Administration in accounting and finance.
"Take care of our members and the members will take care of the credit union," Swoger said in the CityBusiness article. "Every project we undertake and every dollar we spend must go toward one primary goal: to exceed our members' expectations 100 percent of the time."
In addition to its strong financial performance, Keesler Federal has stepped up its community involvement under Swoger's leadership. The company recently held its first Grub for Good program that led to food and monetary donations to the Second Harvest Food Bank in New Orleans. The credit union has also expanded its First Responders recognition program from one market to every market it serves – including Mobile, New Orleans and the Mississippi Gulf Coast and Jackson markets. This year 79 first responders were honored.
Additionally, Keesler Federal launched the Backpacks for Bright Futures program two years ago that provided backpacks and school supplies for every kindergartener in six South Mississippi counties.
About Keesler Federal
Keesler Federal is a $3.6 billion not-for-profit, member owned cooperative, the largest Mississippi-based credit union. Founded in 1947 to provide financial services to Keesler Air Force Base employees, it now has 40 locations, including branches in the Jackson, Hattiesburg, Mobile and New Orleans markets as well as the Mississippi Coast. Membership exceeds 250,000.