How to Choose the Right Credit Card for You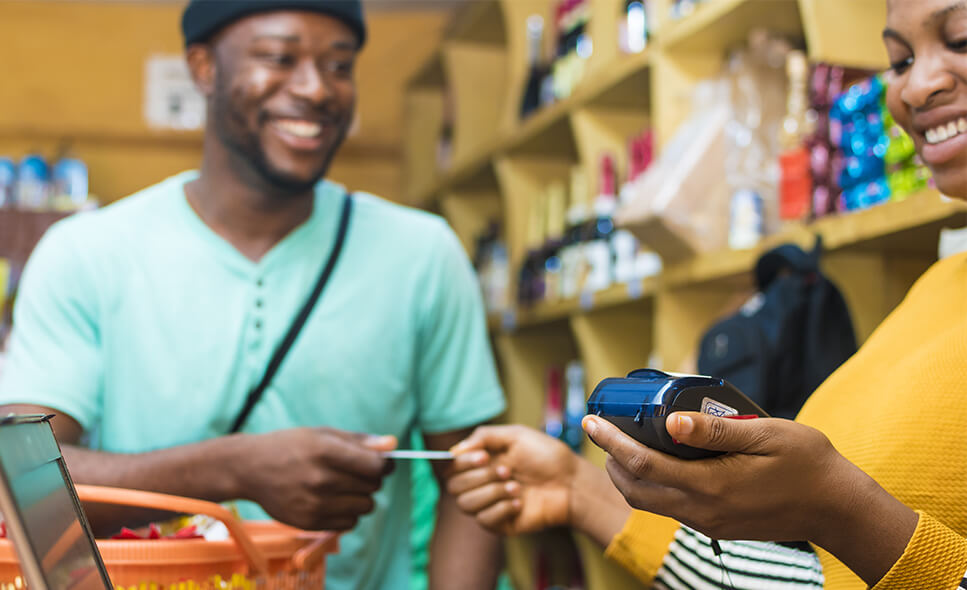 Share:
How to choose a credit card is a more complicated question than it may seem. Do you opt for one with travel benefits or cashback rewards? A low annual percentage rate (APR) or zero annual fees? The truth is there's not a single credit card out there that can outperform other credit cards in all categories across the board. That's because different credit card options are designed to support an array of credit histories. In this article, we'll help you choose a credit card that complements your financial goals, spending habits, and credit profile.
Know Where You Stand
Your credit score and overall standing will inform the kinds of credit card options that are available to you. The higher your credit score, the greater your chances of getting approved for credit cards with high-value rewards and low APR. There are several free resources that allow you to check your credit score. Members of Keesler Federal Credit Union1 can access free credit reporting via SavvyMoney that is updated monthly.
Also, Equifax, Experian, and TransUnion—the three biggest credit bureaus in the U.S.—offer credit reports for a fee. Keep in mind that, per federal law, you are entitled to a free copy of your credit report every 12 months. You can claim your free reports from AnnualCreditReport.com.
credit score ranges
Very poor: 300–579
Fair: 580–669
Good: 670–739
Very good: 740–799
Excellent: 800–850
While credit score ranges can vary from one scoring model to the next, most credit lenders use credit scores to determine an applicant's eligibility. Once you've accessed your credit report, note the range that your score falls within. This will help narrow your focus and choose the right credit card for you.
Learn more about credit reporting by reading our blog on understanding your credit score.
Define Your Approach
How to choose the right credit card ultimately comes down to the kind of credit card you need for your personal situation. Generally speaking, there are three main types of credit card options: credit cards for rebuilding credit or establishing credit for the first time; credit cards with low interest for balance transfers or financing large purchases; and credit cards that earn you cash-back or travel rewards. Keesler Federal offers credit card options that support all of these goals. Learn more about what makes our credit cards the right choice for you, including low interest rates, fantastic rewards, and no annual fee.
Rebuild credit or establish credit
New to this whole credit thing? Climbing your way back from a fair or very poor credit score? No judgment here. Regardless of where you are or how you got there, the important thing is to focus on building healthy credit so you can improve your access to more favorable financial services. Remember: Good credit is rewarded with lower interest rates, little-to-no annual fees, and better perks. On the other hand, poor credit can prevent you from obtaining services that help you accomplish major goals, such as owning property or getting approved for a small business loan.
The right credit card for rebuilding or establishing credit will be one that is specifically designed for limited or troubled credit histories. These cards will accept credit scores below 670 and report your payment history to Equifax, Experian, and TransUnion—so you can get rewarded for on-time payments with a rising score over time. Most of these cards will have higher interest rates and annual fees. But through a persistent commitment to building healthy credit, you can graduate to cards that will cost you less over the long term. Get a card with no annual fee and a great introductory rate with the Keesler Federal Visa Classic card.
Pay off debt or finance a large purchase
Struggling to pay off your balance due to high interest rates? A credit card, such as the Visa Signature card with an excellent introductory rate, can give you the breathing room you need to pay off nagging debt. These cards are also ideal for emergency spending or big, one-time purchases—helping you to avoid high-interest penalties just because you charged it. Most of these offers are good for 12 months, so if you plan on carrying a balance for more than a year, you'll want to find out how the APR will change post-introductory offer before you commit. If it's no better than what you've got now, you're probably better off looking for a credit card with a low ongoing interest rate to help you tackle your debt.
These offers aren't as common for people who fall on the lower end of the credit score spectrum, but that doesn't mean they don't exist. Of course, the better your score, the better your chance of getting approved for a credit card with zero-to-low ongoing interest. If you carry a balance and want to enjoy low rates and spending rewards, get the Keesler Federal Visa Platinum card. With low introductory rates and one point earned for every dollar spent, the Visa Platinum offers the best of both worlds.
Get rewarded for your spending
This is where things start to get fun. If you've committed to your credit health—paying off debt and building a very good or even outstanding score—you'll be rewarded with access to awesome perks like points toward flights, hotels, groceries, and gas. To choose the right rewards credit card for you, reflect on how you spend your money. If you travel frequently, a card that offers airline miles will likely provide the most value. On the other hand, if you like to stay close to home, you'll probably benefit more from cash-back rewards for everyday expenses like gas and groceries.
Be sure to read the fine print when considering your options—some come with loyalty tiers or limited availability that restrict your ability to access your rewards. With 2% cashback or three points for every dollar spent, the Keesler Federal Visa Signature card is a great cashback reward option.
Make Your Selection
You've done the research, you know where you stand, you've defined your approach. It's time to choose a credit card!  Visit our credit card page to find the right Keesler Federal credit card for you.
1 Membership and Credit Eligibility Required. Federally insured by NCUA.