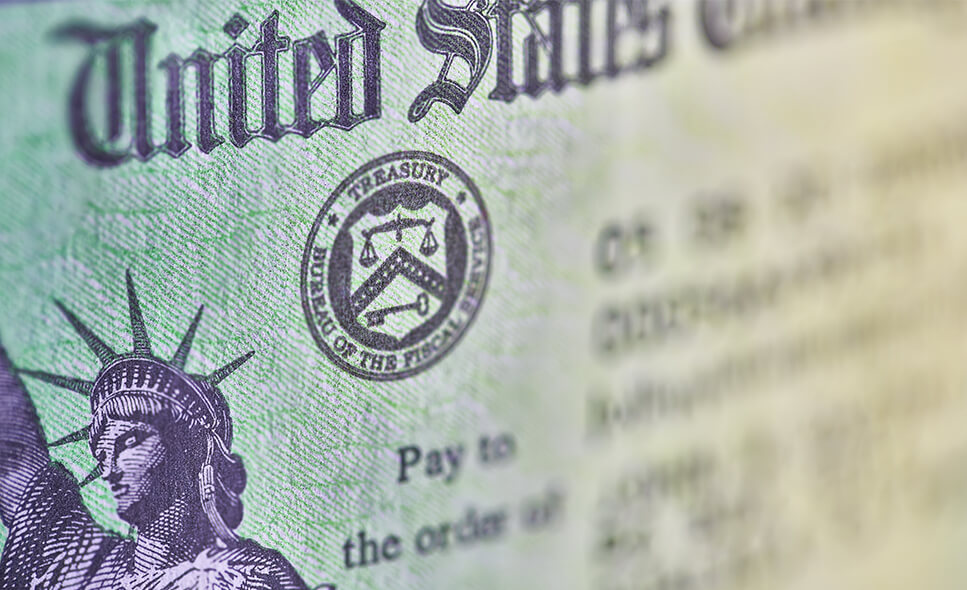 Share:
With a new wave of COVID-19 stimulus checks making their way to accounts, here is some information of what to expect from the upcoming stimulus package that President Donald Trump just signed.  This is what we know about the stimulus money that is currently defined in the new relief package.*
How much will you receive?
The recovery bill that President Trump signed includes direct payments up to $600 to eligible adults, plus $600 per child dependent which means a family of four could receive $2,400.
Those qualifying for the maximum stimulus payment include individuals earning up to $75,000 in adjusted gross income, or $112,500 as head of household and $150,000 as a married couple filing jointly.
Payments are reduced at the same rate as the CARES Act checks. For every $100 earned over these income thresholds, payments are docked $5. However, the adjusted gross income caps are lower this time.
Individuals with $87,000 in income

and married couples who file jointly earning $174,000 will not receive any payment. Which means fewer people will qualify for payments, and for those who do receive a check, some will be getting less than the first round of payments.
When will I receive payment?
As of December 30, 2020, payment disbursement has already begun. Individuals who already have their direct payment information on file with the IRS will likely see the payments first.  However, Keesler Federal does not control or have advance knowledge of when your stimulus check will be deposited.
Those who are eligible for a payment but have not shared their bank account details with the IRS can expect to instead receive a paper check or a prepaid debit card. Check your payment status and confirm your payment type on the IRS website using their "Get My Payment" link.
Anyone still waiting to receive all or part of the first Covid relief payment may still be eligible by claiming the Recovery Rebate Credit on their 2020 Form 1040 or 1040-SR and filing your taxes early this year is highly recommended.
Do I need to do anything?
To monitor your account for deposits, please use Keesler Federal's online banking or mobile app as the call center is experiencing higher call volume. As many are looking for their deposits, we appreciate your patience if you also experience delays when trying to access your accounts online.
You can also set up transaction alerts in either online banking or the mobile app so you can choose to be notified by text or email whenever a deposit or withdrawal is made on your account. Check out our Kip's Tip Video if you are new to setting up notifications.
If you do not have online banking access, visit our Everywhere page for how-to videos, FAQs and more.
For more information, please visit our Covid-19 Stimulus Information Page.
For information regarding payments, please visit the IRS website.
*Source –https://www.cnbc.com/2020/12/27/trump-signs-covid-relief-bill-600-stimulus-checks-go-out-this-week-.html